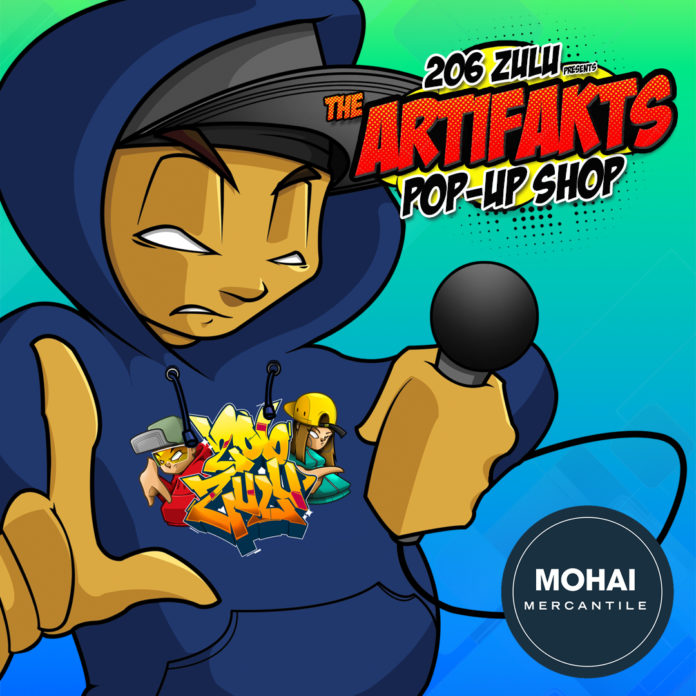 See all the incredible exhibits that MOHAI has to offer, then stop over at the Mercantile area and pick up some brand new exclusive 206 Zulu designs that will only be available at MOHAI! (Great as holiday gifts!)

MOHAI is dedicated to enriching lives through preserving, sharing, and teaching the diverse history of Seattle, the Puget Sound region, and the nation. The MOHAI Mercantile supports and expresses this mission.

MOHAI Mercantile celebrates Hip Hop History month with a pop shop of 206 Zulu streetwear.
Our in-store pop up shops introduces museum guests to local artists, organizations and businesses.