THE PHARCYDE
January 1, 2020 @ 12:00 PM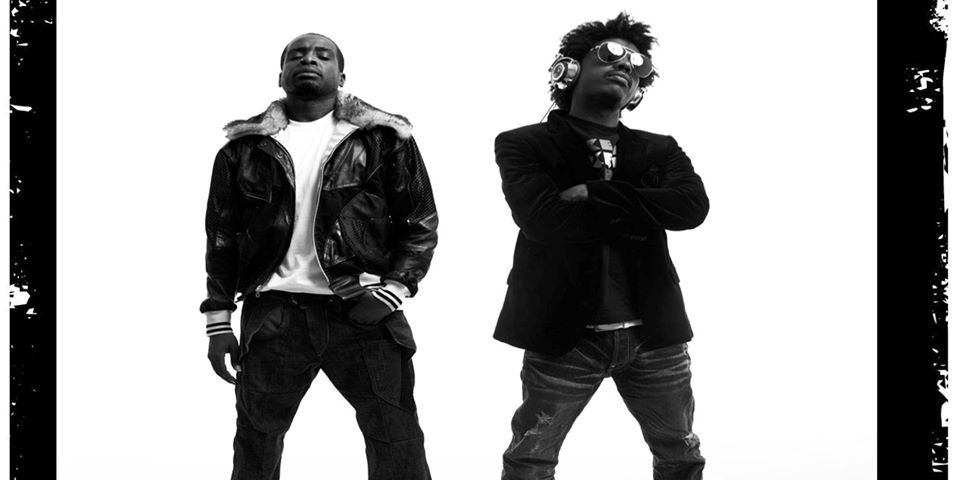 1.1 Wednesday (Hip-Hop)
Nectar & Solid Sound present New Years Day with:
The Pharcyde
Grayskul
Mostafa
DJ Indica Jones
$25 – $35
8pm, 21+
Nectar Lounge
412 N 36th St
www.nectarlounge.com
THE PHARCYDE
Nothing measures success more accurately, than longevity.
In the early 90's, when gangsta' rap consumed the airwaves, and the majority of West Coast rappers strapped on their Locs, Chuck Taylor's & Ben Davis', The Pharcyde decidedly maintained a willfully weird vision. Opting to stay true to themselves with their left field but still South-Central sensibility, rap had seen few groups so self-deprecating and so smart, four visionary rappers adroitly able to split the difference between helium-voiced and hard-core.
Listening to "Bizarre Ride II the Pharcyde" decades after its release, its sense of timeliness is unmistakable. Every song on the album inverts a hoary hip-hop cliché. With classics like "Oh Shit," "Otha Fish", "Ya' Mama," and hit single, "Passing Me By," it is not surprising that it shipped over a million units, garnered comparisons to De La Soul and Tribe Called Quest, and everyone from Pitchfork Media to The Source has hailed it as one of the greatest albums ever made.
"Labcabincalifornia" has revealed exactly how far-reaching The Pharcyde's vision was. From enlisting a young, and then unknown James Yancey aka J DILLA to produce beats, the classic "Runnin" to collaborating with director Spike Jonze on the video for "Drop," their vision has consistently reinforced their steadfast refusal to tread familiar artistic grounds.
Today, The Pharcyde is still performing and touring the globe. They continue to hone their individual projects and abilities yet carry on the name & legacy in its original fashion. Imani and Bootie Brown still seduce their audience with the same high energy & boyish charm that founded them at the beginning.
The end result of all this hard work is a band that's still influencing the hip hop artists and sounds crowding our radio waves today and will continue to for many years to come.
Grayskul
As part of the Pacific Northwest indie rap collective Oldominion, Grayskul made a name for themselves regionally with futuristic sci-fi raps over gloomy, innovative production from the likes of Mr. Hill and Smoke before catching the attention of Rhymesayers Entertainment while touring with Eyedea & Abilities. Opening for Atmosphere on the At It Again Tour in 2005, emcees Onry Ozzborn (aka Reason) and JFK (aka Recluse) took to the stage with aliens draped over their shoulders and televisions set to static on either side of the turntables. From the early days of their existence, it was clear that Grayskul was on another plane.
Mostafa
Mostafa has been a staple of the independent tour circuit for the past eight years. From national tours with Gift of Gab (Blackalicious) to sharing stages all over the country with critically acclaimed artists such as Talib Kweli, Dead Prez, Raekwon, Heiroglyphics, Zion I, R.A. The Rugged Man, The Pharcyde, Murs, and more, Mostafa has consistently captivated, unsuspecting audiences and built a genuine fan base nation wide.