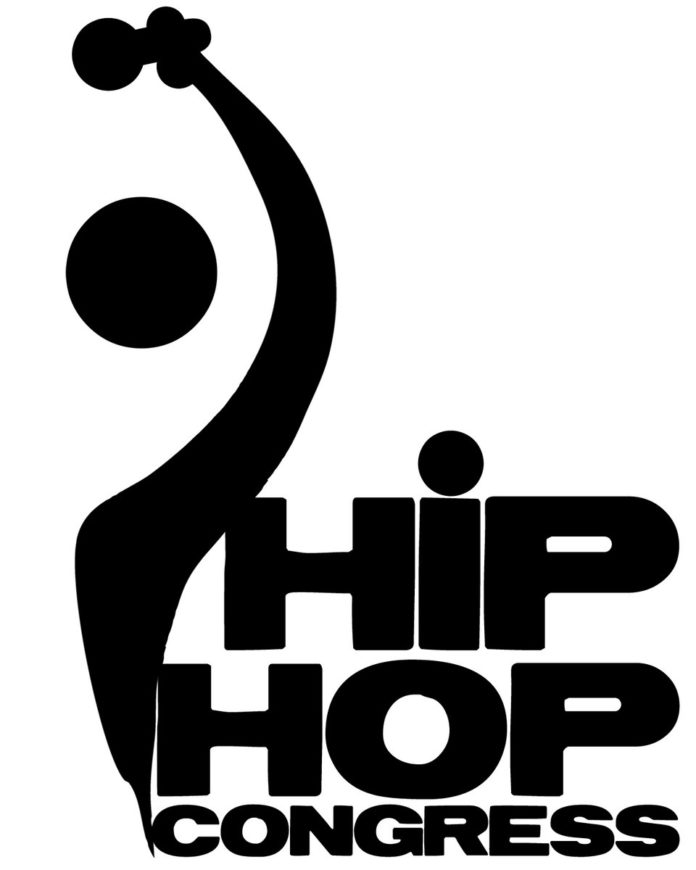 Northwest Hip Hop is ready to take 2008 by storm. For starters, the Seattle's Hip Hop Congress community chapter is officially on and popping, and as the incorporation and licensing process wraps up, we are ready to put some serious development behind the exponential growth defining the scene. The NW Hip Hop Congress network is a powerful coalition group made of some of the region's most thorough Hip Hop organizations, including 206 Zulu-the Seattle's chapter of Universal Zulu Nation (www.206Zulu.com ) and the Block Teamsters Union (www.blockteamstersunion.com ), artist crews and collectives, such as Project Mayhem, Alpha-P, and the Think Tank, and community-based nonprofits like Reclaim the Media ( www.reclaimthemedia.org ), CARA (www.cara-seattle.org ), and Seattle Debate Foundation (www.seattledebate.org ).

Our independent urban arts media partners include Zulu Radio and Fresh Coast Radio on 91.3fm KBCS Community Radio (www.kbcs.com ), Hip Hop 101 Television on Seattle Community Access Network (www.myspace.com/hiphop101), and the Coolout Network (www.cooloutnetwork.com ). Here is only a fraction of what's been crackin' off:

This year, NW Hip Hop Congress was happy to officially welcome B-Girl Bench (www.bgirlbench.com ) and B-Girl Media, spearheaded by DJ B-Girl Chillz to our family. B-Girl Bench is a space for women to hone their craft, build with their community, and to develop transformative leadership from a local to global perspective. As the women in Hip Hop movement started gaining a lot of steam this year, B-girl became a pivotal force, bridging the gap between theory and practice. Beyond being a digital distribution guru and Hip Hop music director at Oseao.com, B-girl herself has been a staple in the Seattle music scene since 2001 as a DJ, breaker, producer, and hip hop teaching artist who has also been known to rip a few mics every once in a while. Her long awaited album Love or Fate?? featuring Piece, Toni Hill, Jerm, Asun, Julie C., Sista Hailstorm, Khanfidence, Phreewill, Cyreeta, DJ WD40, Sage Nomad, and Forrest is set for release this January 16th.

Read more about Seattle women in Hip Hop including DJ B-Girl Chillz, Onion and the Ladies 1st Collective at Hidmo, and Julie C here in the latest issue of the Seattle Weekly. 
On campus, the Seattle Central Community College chapter was founded by 206 Proof contributor (www.206proof.com) and true to life Hip Hop junkie Jawn, under the advisory of Seattle Hip Hop organizing vet and 206 Zulu member Sam Chesneau. SCCC's chapter used 2007 to kick off their fundraising and outreach campaign. Aisha Becker-Burrow founded the region's very first high school chapter at Lakeside High after her hugely successful sweet sixteen bash at Youngstown Cultural Center themed "Hip Hop is Dead: Bring Back the Old School." This event, co-facilitated by B-Girl Bench, was a far cry from MTV's Super Sweet Sixteen. Aisha not only selflessly organized the event as a fundraiser for Hip Hop Congress, she also used it as a platform to spread awareness on the issue of police terrorism by inviting DJ DVONE and Rajnii Eddins to speak about their experiences as victims of brutality and abuse of power from the Seattle Police Department. See footage of "Hip Hop is Dead: Bring Back the Old School" including performances by Choklate, Piece, Rajnii, Silent Lambs Project, and DV One in the B-Girl Bench Ezine! (http://www.bgirlbench.com/ezine.html)

University of Washington's Hip Hop Congress affiliates have been working hard to build on the international platform of movement Hip Hop culture has become. With the help of Georgia Roberts, Hip Hop literary scholar, and Scott Macklin of Open Reel, Seattle artist/activists DJ Kuhnex and Rev from Blue Magic Entertainment as well as Madeline aka the Lioness from the group Canary Sing are headed to South Africa to produce a documentary on music and social motivation in South Africa. Working with South African artists and organizers including, Bulelani Futshane, Godessa, Zubz, Proverb, J-Bux, Teba, DJ Azhul, DJ Eazy, and HHC's own Rushay Booysen, they hope to use the documentary to spread awareness on the power of culture in affecting change on global issues. "For me, what's really interesting is how visually and with audio we are able to share and through sharing we are able to build," says Rushay, who is music editor for the project. Rushay, who has been active in Port Elizabeth's Hip Hop community for 18 years, see's his role as facilitating a process of life experience and reality both for visiting students, and for future viewers of the documentary. "I'm just a link that links the common purpose," he states. They are looking for support for this project, and further collaborative opportunity so to get down, email kuhnex@gmail.com, and to contact Rushay email rushhiphop@gmail.com .

Aaron "DJ Kuhnex" Jacob and Jamil "Rev" Suleman, have also been getting national recognition for "Bruce Lee Dedication", a class they've piloted on the University of Washington campus. The tangible objective of the class is to get something on campus dedicated to the memory of Bruce Lee, but the actual objective is much broader. "This is to start the dialogue of why students of color are not represented in the first place," says Rev, "this is about eradicating the symbolism of European domination on college campuses in general." For more information on this contact: yung.rev@gmail.com .

Seattle Hip Hop Summit Youth Council has also been making major waves in the region. This year, in addition to launching a new website, ezine, and newsletter, they've invested in the next generation of Hip Hop leadership with "Hiphopreneurs: CEOs in Training," a professional development club at Seattle vocational institute, and a Hip Hop Writer's Group at the Rainer Beach branch of Seattle Public Libraries. SHHSYC has also started a weekly young artist showcase at Waid's Place on 12th & Jefferson in Seattle, hosted by Genieva Arunga, J. Infinite, M-Famous, and Angel, the young stars that some of y'all may remember from Hip Hop Congress's National Conference in Athens, Ohio. For more information on Seattle Hip Hop Summit Youth Council contact wyking@gmail.com

Seeing as how this update is admittedly Seattle-Centric, be on the look-out for more regional information in the next issue, including shouts from the Evergreen College's HHC Chapter in Olympia, Washington, updates from the newly launched Tacoma Urban Debate League Program, and hopefully, an introduction to our new partners in the PDX, Mic Crenshaw and the Global Family Network Mission. If I missed you in this update, don't worry – holler at me and I'll getcha next round…. with that, I'm ghost. One!