Thanks to everyone who made the first annual Seattle Hip Hop Film Festival at Washington Hall a success!
The inaugural Seattle Hip Hop Film Festival, presented by 206 Zulu & Propadata Films, took place at the historic Washington Hall on Saturday, November 23rd, as part of Hip Hop History Month. The 3 hour program included a wide array of hip-hop short films from around the world & Seattle. The feature film "The Coolout Legacy" by Georgio Brown, is a documentary spotlighting the northwest hip-hop documentary of the 90's.
Special thanks to Seattle Office of Arts & Culture and Crane City Music for sponsoring the event.
Click here to view photo gallery.
META (Samsara)

META (Samsara)
Rell Be Free
4:00
Seattle, WA, USA
Rell Be Free delivers a visceral interpretation of song "META (Samsara)" from his recent project "NRG." He connects with the UK creative Kai Ohio (who handled production and videography) for this poetic song and abstract visual. The song acts as a narration of Rell's mind as he engages experiences of loss, transformation, and growth – Giovanna White beautifully interprets those thoughts through free flow Afrikan dance.
BLOOM

BLOOM
Rashad Mubarak & Jazmen Darnell Brown
7:31
Los Angeles, CA, USA
An awkward inner city teen enters a vicious rap battle with ulterior motives.
All It Gives

All It Gives
Talia Woodland
15:00
Toronto, ON, Canada
Showcasing one of Toronto's best up and coming Hiphop dancing stars, "All It Gives" follows the story of Kosi Eze, a Nigerian immigrant who moved to Canada when she was 14. Her transition to the country brought immense culture shock, loneliness and loss of identity. She was immediately hooked by the vibrant HipHop scene in Toronto and Mississauga. After meeting key members of the dance community Marcelino "FrostFlow" DaCosta, Mariano "Glizzi" Abarca and Caroline "Lady C" Fraser, she was able to meet even more new people, share perspectives, and excel as a dancer in the Toronto community and beyond. From dancing in the hallways at her high school, to winning battles across the globe, Kosi's story of growth is a glowing example of how the power of Hiphop can inspire, uplift and support anyone who needs it and wants to discover it.
Aerosoldados

Aerosoldados
Federico Peixoto
4:38
Tres Rios, Cartago, Costa Rica
Main title song for the Central American Graffiti documentary "Tlacuilos" Song by Ephniko Video by Federico Peixoto GafetoTV.
Who Do You Think You Are?

Who Do You Think You Are?
Amy O'Neal
3:15
Los Angeles, CA, USA
A solo masked dancer explores their personal hybridized lines between masculine and feminine movement in a mysterious urban environment to the hip hop futuristic sounds of Shabazz Palaces. Music is used with permission by the artist.
No Kids in Cages

No Kids in Cages
IndieGenius Media & Creative Justice
4:53
Seattle, WA, USA
Creative Justice builds community with the youth most impacted by the school-to-prison-pipeline. Through collaboration with mentor artists, participants consider the root causes of incarceration as they intersect with racism, classism and other oppressions, and focus on the positive role youth voice can have in building a more just and equitable society. Through art we envision a world beyond injustice.
Diveyede: A Visual Experience

Diveyede: A Visual Experience
Mateo Herrera
6:38
Seattle, WA, USA
In a dark future of Seattle Washington almost all humans do not exist but droids and cyborgs. A mysterious girl with super powers threatens the city in which one killer droid is set to exterminate her while another droid tales the tale of her cold whisper and that she comes for it's help because it listened to her.
Northwest Queenz

Northwest Queenz
Ariel Advincula
12:43
Seattle, WA, USA
A documentary on the creation of Northwest Qweenz: a weekend jam held by bgirls for the bgirls.
StopWatch

StopWatch
Bron Theron
4:19
Los Angeles, CA, USA
A father and son breakdancing duo rob a restaurant with their dance moves. An Atmosphere music video.
Rhythmatix x Funk In Focus

Rhythmatrix x Funk In Focus
Conrad Kaczor
1:00
Portland, OR, USA
Rythmatix clothing from Portland, Oregon in collaboration with Future and Rashaad from Assassins Crew from Washington DC.
Letter
Letter
Zeljko Bozic
4:00
Ljubljana, Slovenia
Video deals with self esteem and self worth. These insecurities are dealt with daily but often left unspoken, since they are widely considered as a weakness. Author reveals his own doubts to point out that we are in this together.
Senegal Dal

Senegal Dal
Gaetano Massa
3:03
Naples, Italy
Our project was born from various artistic collaborations, but mainly with a single objective: to be able to communicate the realities of the city of Naples and Senegal through images and rap. The m.c. Senegalese Thieuf brings his story using the background of photographic exhibitions in the Kromia art gallery, a story in the story that brings us through the streets of via Bologna and the Piazza Garibaldi station, a crossroads of multi-ethnicity and beauty but also of lives at the border. In an historical period where the theme of immigration is so strong, it seemed vital for us to move in these contexts to strengthen and explore the daily need for humanity, to fight appearances and to promote knowledge towards others and towards what is not known.
If Cities Could Dance

If Cities Could Dance
Masha Pershay
3:10
Seattle, WA, USA
When Angel Alviar-Langley was growing up, she didn't see many women of color at Seattle dance battles. But on the occasions she witnessed female poppers holding their own, she was in awe. Now, the dancer, who also goes by Moonyeka, is dedicated to fostering inclusive spaces with projects like Lil Brown Girls Club, a movement-based mentorship program she founded for black and brown girls. Watch Moonyeka and other Seattle dancers pop, strut and waack at the Seattle Center, across the Jose Rizal Bridge and in the alleyways of the International district.
The Coolout Legacy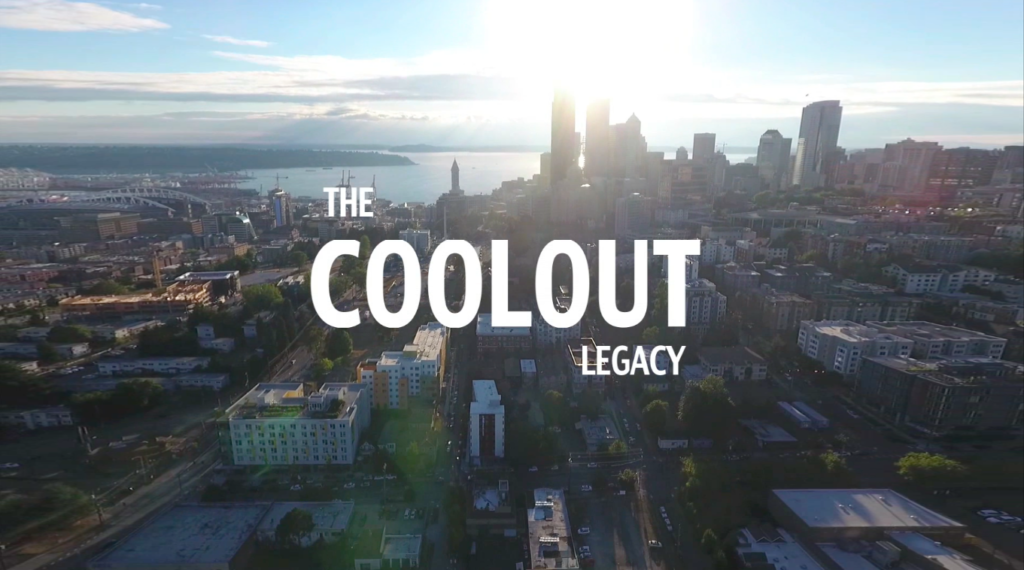 The Coolout Legacy
Georgio Brown
34:00
Seattle, WA, USA
This film captures the emerging sounds and sights of Seattle's golden age of 90's Hip Hop through the eyes of Georgio Brown and The Coolout Network. Featuring NastyMix, Wordsayer, Piece, DJ Roc'Phella, Specs Wizard, Funkdaddy, Supreme La Rock, Silent Lambs Project, Silver Shadow D, VJD, E-Dawg, B-Mello and more. Executive Produced by Georgio Brown. Produced by Scott Macklin, Kitty Wu, Mike Clark, Tishuana Crockett.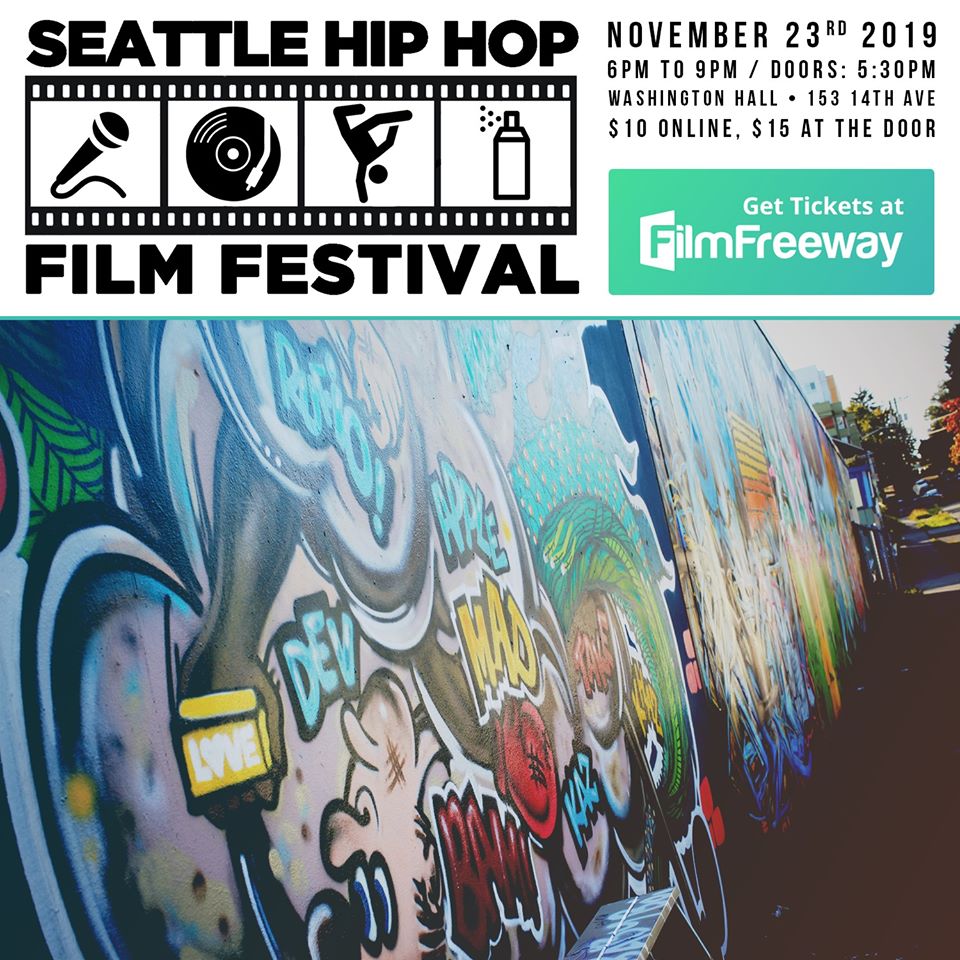 LINKS
Seattle Hip Hop Film Festival 2019
Facebook Event Page
Photo Gallery
SHHFF HOME