MISSION
206 Universal is a non-profit organization dedicated to providing accessible spaces while serving communities through the upliftment, preservation, and celebration of Hip Hop culture.


VISION
206 Universal aims to create a community and culture of unity, service, self-determination and justice.


MANTRA
Uplift | Preserve | Celebrate


ABOUT
206 Zulu is a Seattle-based community organization, established in 2004, that uses Hip Hop culture and the arts as platforms for community service, education and empowerment.

Over the years, 206 Zulu's diverse membership expanded throughout the Pacific Northwest and a wide array of programs flourished to include free and all-ages events, concerts, festivals, parades, dance competitions, workshops, classes, conferences, multimedia programs, and more.

In 2009, 206 Zulu became incorporated as a 501(c)(3) nonprofit organization under the name 206 Universal and continued to build long term rapport with the greater community, local schools and academia, city, county and government agencies, cultural centers, institutions and other nonprofits.

206 Zulu became an anchor partner of the historic Washington Hall, a venue and community space that has been a hub for notable artists, musicians, activists and communities of color since 1908, helping to manage the daily operations of the building and providing valuable space for events, programs, and community functions in the rapidly changing Central District.

206 Zulu's efforts in Hip Hop organizing and community service has been spotlighted in publications such as the Seattle Times, Real Change News, City Arts Magazine and recognized with awards and recognitions from the City of Seattle, the State of Washington, El Centro de la Raza, and the National Trust for Historic Preservation to name a few. 206 Zulu's model of organizing helped inspire similar organizations around the United States and the world.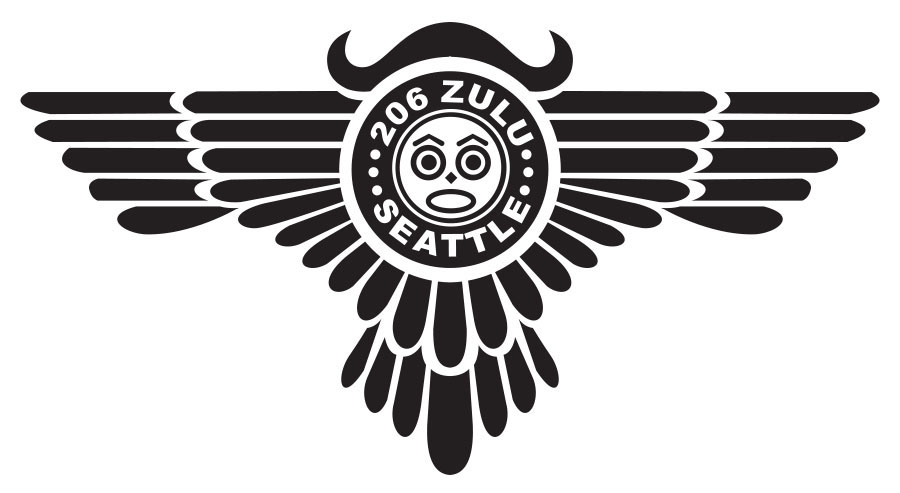 OBJECTIVES
206 Zulu is a network of individuals whose shared objective is to work with and empower local communities. 206 Zulu works with youth, low-income communities of color through creative and innovative means, including but not limited to programs and projects involving music, art and culture. 206 Zulu seeks to:
Organize and operate an independent nonprofit corporation to use the culture of arts and entertainment to inspire young people to get involved in social action, civic service, cultural creativity, and self-education.
Provide youth programs, projects, and resources to supply our communities adolescents with necessary tools to pursue future careers.
Seek other sources of financial support appropriate to the mission, including but not limited to private foundation grants, donations from individuals, corporations or other organizations, government grants, and contracts with public or nonprofit entities.
Undertake entrepreneurial activities as methods of support for the program, consistent with the other purposes of 206 Zulu.
Mobilize the skills, assets and resources of 206 Zulu members to empower underrepresented, low-income members of the community (youth, youth groups, seniors, elders, community stakeholders, churches, etc.) with the intent of building relationships, resources and activities that yield sustainable community empowerment and action.
Do all other activities a corporation might otherwise do to sustain itself, including holding property, consistent with other purposes of 206 Zulu.