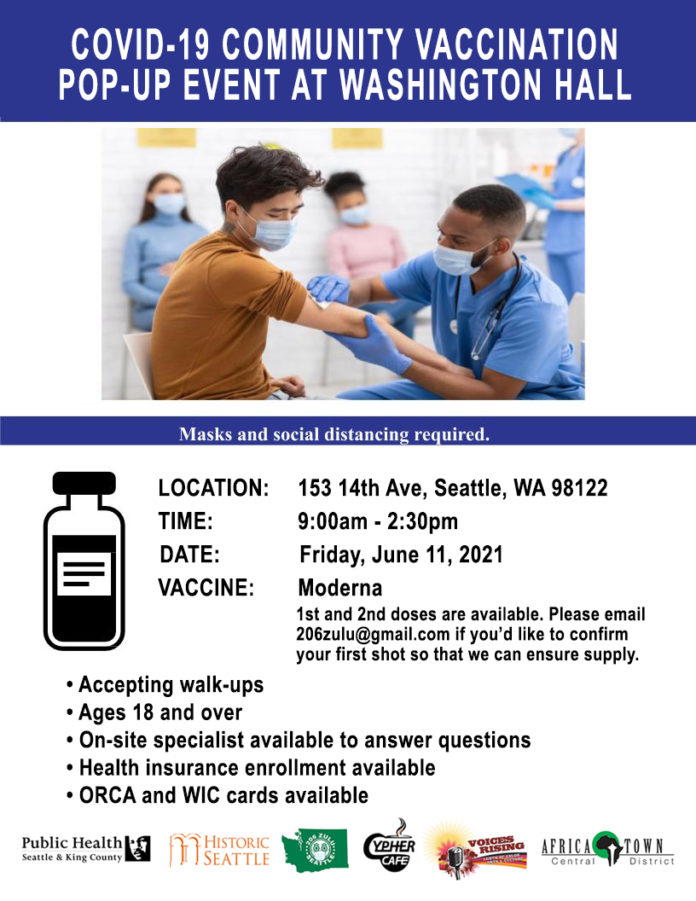 Location: Washington Hall, 153 14th Ave, Seattle, WA 98122
Time: 9:00am-2:30pm
Date: Friday, June 11, 2021
Vaccine: Moderna

1st and 2nd doses are available. Please email 206zulu@gmail.com if you'd like to confirm your first shot so that we can ensure you supply.
Accepting walk-ups
Ages 18 and over
On-site specialist available to answer questions
Health insurance enrollment available
ORCA and WIC cards available
Brought to you by Public Health Seattle & King County, Historic Seattle, 206 Zulu, Cypher Cafe, Voices Rising and Africatown.