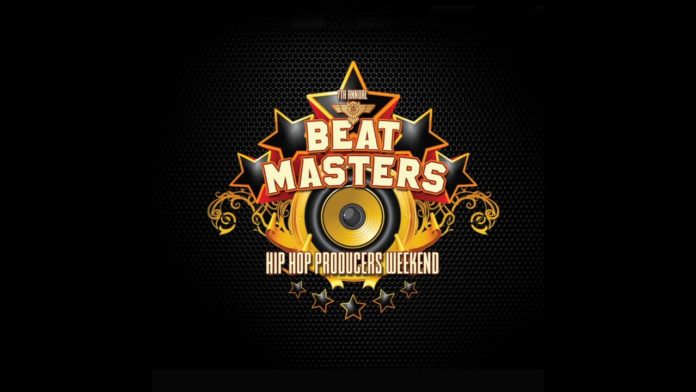 206 Zulu + Friends of Waterfront Seattle present:
7th ANNUAL BEAT MASTERS PRODUCERS WEEKEND
DAY 1 – Saturday, July 28, 2018
PRODUCER'S PANEL featuring:
araabMUZIK (A$AP Rocky, 50 Cent, Cam'ron)
Eric G (Grammy Nominated Producer, Rapsody, Jamla/Roc Nation)
Vitamin D (Kendrick Lamaer, 50 Cent, Wale)
Nasty Nes (NastyMix Records, Rap Attack Lives)
Will Jordan (Grammy Nominated Producer, Nicki Minaj, Rihanna)
Host: Dume Forwan
Deejay: DJ Wray
Free All Ages – Open to public
Washington Hall, 153 14th Ave, Seattle, WA 98122
DAY 2 – Sunday, July 29, 2018
$1,000 GRAND PRIZE BEAT BATTLE
Live Producer Showcase: araabMUZIK
Judges: Vitamin D, Supreme La Rock, Eric G
Host: Suntonio Bandanaz
Deejay: DJ Neebor
12pm – 3pm: Filthy Fingers United Producers Showcase
3pm – 4pm: DJ Neebor
4pm – 6:30pm: Beat Battle
6:30 – 8:00pm: Beat Cypher – Play your beats cypher, open to any beatmakers, bring beats on a portable media player with a 1/8″ output. (such as iPod, laptop, tablet, mp3 player, etc
Free All Ages – Open to public
Waterfront Park, 1401 Alaskan Way, Seattle, WA 98101
2018 RECAP
First Round:
#1 Brainstorm vs #8 Vandolph = Brainstorm
#2 DJ Clark da Spark vs #7 J.E.B. = J.E.B.
#3 Najaes Beats vs #6 Reil = NajaesBeats
#4 Pittsoul vs #5 ArkAngelo = ArkAngelo
Semi Finals:
Brainstorm vs NajaesBeats = NajaesBeats
J.E.B. vs ArkAngelo = J.E.B.
Finals:
NajaesBeats vs J.E.B
2018 BEAT MASTERS CHAMPION = NAJAESBEATS
Huge shout out to everyone who participated and attended the 7th Annual Beat Masters Hip Hop Producers Weekend making it a success!!
Shout out to Najeasbeats for killing it and taking the champion title of Beat Master 2018!!
Thanks to the panelists and judges including Will Jordan, Eric G, Vitamin D, Supreme La Rock, Nasty-Nes, DJ 3rd Degree, and araabMUZIK for the stellar performance!
Biggup to all the competitors Agent M, Luecapelli, J.E.B., Reil, MarcuCertified™, VANDOLPH, DJ Clark Da Spark, Kept See Beatz, MG! the Visionary, Depth175 Music, Brainstorm, Arkangelo, Pittsoul, Trap Jesus, KeyMobMusic, and Qu El Breez who put their heart and soul into it!
Much love to Filthy Fingers United collective for the dope showcase! Mad kuddos to DJs Neebor & Wray, Dume41, Eel Sirrah, Suntonio Bandanaz, Lauren Olkus, Gaylon Henry, Kitty Wu, James Burchfield, the production crew and everyone who helped out- and the biggest shout out to Kazuo Oki for coordinating such an incredible event!!
Thank you 4Culture, friends of Waterfront Seattle, Raynier Foundation and Office of Arts & Culture Seattle for helping to make it all happen!