GENERAL
Where: Seattle, WA
Duration: 2.5 hours
Days: Saturdays & Sundays, 10am-12:30pm (or custom)
Cost: From $49.55

For more information and to book your tour, register here.
OVERVIEW
Global Family Travels invites you on this exciting Urban Street Art experience in partnership with 3 non-profit organizations serving community wellbeing through the arts, 206 Zulu,  Experience Education and Urbanists!
Seattle boasts a vibrant culture of street art, from the powerful pieces done in the wake of Black Lives Matter protests, to the world's longest mural display along the light rail corridor in SODO, to ever changing murals on buildings and in alleys brimming with the brilliant work of local artists. Join this small group walking adventure to explore the street art in Seattle's Central District and Chinese-International District neighborhoods. We will travel by foot and streetcar to examine tremendously varied street art, from graffiti, tags, and "sticker bombs" to elaborate spray paint, brush work, and stencil pieces. Become the proud "public" in public art as we celebrate local artists and explore topics such as ownership, power, and identity in street art. 
This experience is one of our Seattle Community Tours & Team Building Experiences, so check out all of the other fun experiences you can enjoy with Global Family Travels! 
More about our partners on this Community-based experience:
 206 Zulu, a Seattle-based community organization that uses Hip Hop culture and the arts as platforms for community service, education and empowerment.
Experience Education provides arts and culture-based education, experiences and life skills for individual empowerment, holistic development, and community wellbeing. 
Urbanists is an organization that is committed to serving community through art and public engagement.  


TOUR
10:00 AM: Meet outside Washington Hall to begin the tour with a brief orientation to learn about your guide, Washington Hall, our non-profit partners, and goals of this tour.  (Location: 153 14th Ave, Seattle, WA 98122 – you may park your car in the Washington Hall parking lot.)
After orientation, continue walking to 13th and Fir around the corner to learn about different street art pieces, and you can use your Street Art Bingo sheet to help you learn vocabulary associated with this specialized artform! 
10:45 AM: Take the First Hill Streetcar Line to Pioneer Square and learn more about urban Street art. (Note: please bring your ORCA card if you have one, or be prepared to purchase $4.50 fee day pass at the pay station (VISA or cash), cars come every 15 minutes except on Sundays, it operates every 18 minutes.)
11:00 View Street Art on 1st Ave in Pioneer Square
11:30: Take the First Hill Streetcar Line back (or walk) to 5th Ave S and S Jackson St in Seattle's Chinese-International District to learn about the area's history and street art.
12:00 PM: Visit Gallery Wolf Deluxe (416 8th Ave) and have time for additional discussion, engagement resources, etc.  (there is a restroom here!)
12:30 PM: Goodbyes and walk or take the streetcar back to Washington Hall, or have stay in C-ID for Lunch at one of our recommended eateries.
GUIDES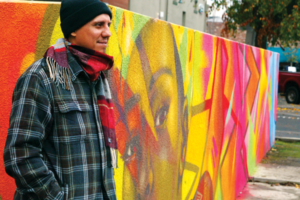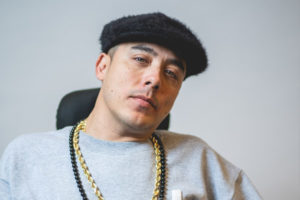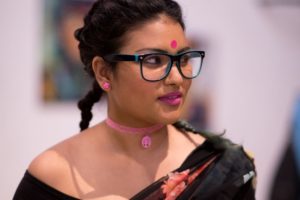 LINKS
Street Hues Home
Street Hues Guides
Global Family Travels