The long awaited return of Massive Monkees Day 2023- click HERE for more info!



---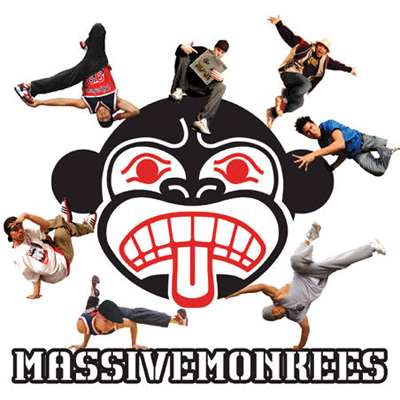 Massive Monkees Day, an annual event celebrated widely, was initially proclaimed by former Seattle Mayor, Greg Nickels on April 21, 2004. Their recognition is well-earned as they've won several internationally recognized competitions such as the World B-Boy Championship in London and R-16 in Seoul, Korea. In 2009, Massive Monkees took third place in the popular television show, America's Best Dance Crew. Their style is depicted as the foundation for breakdance amongst b-boys/girls.
206 Zulu continues to be longtime community partners of Massive Monkees Day since 2007.

BACKGROUND
Massive Monkees is an unsurpassed crew of energetic b-boys/b-girls (break dancers), in addition to being a collective of artists, musicians, and teachers.
Massive Monkees formed in the summer of 1999, which marked the end of the BOSS (Breaking Old School Style) crew era and the general decline of Seattle's b-boy scene from its golden age. MASSIVE (Manifesting Artistic Street Styles In Various Expressions) crew, however, was one of a small group of crews that rose from the ashes.
B-boys Juseboogy and Dancin' Domes of MASSIVE joined forces with b-boys Jeromeskee and Iron Mike Brysen of BOSS/USM (Untouchable Style Monkees) crew, starting a legacy that would continue throughout the next decade.
From that summer on, Massive Monkees grew steadily, attracting and inspiring pre-existing members of MASSIVE and USM/ BOSS. Within the next few years, ex-members of Mad Flava and IRS (Irresponsible Soul) crew were battled in as well.
During their first year together, Massive Monkees thrived in their newly found chemistry – a mix of creativity, innovation, drive and high standards of quality. Their identity as a crew was based on their respect for the b-boy foundation put down by BOSS, DVS (Dropping Vicious Styles) and Rock Steady Crew, as well as the freedom of creativity demonstrated by Style Elements Crew and Circle of Fire.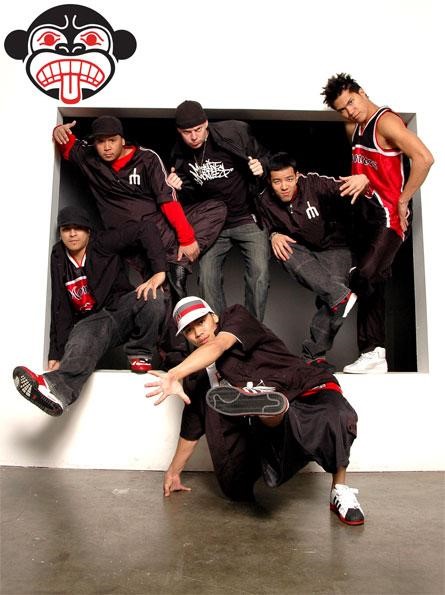 In the beginning, Massive Monkees demonstrated the importance of balancing teamwork and their individual aspirations. The apparent leaders – Jeromeskee and Juseboogy, created the first crew routines together, setting off a chain reaction that would lead the Massive Monkees to reign over the world! Since then, Dancin' Domes has been a major force in helping shape the crew's group choreography. As well as innovating routines in the b-boy community, Massive Monkees also reinvented the concept of "commandos" – b-boy transitions between one or more dancers.
Dancing aside, Massive Monkees are notorious for their sideways sense of humor, colorful characters, and family ethic. Like any other group, they have their share of struggles and hardships peppered amongst their success, but at the end of the day, what matters most is that they are a family.
Stay tuned to the crew, Massive Monkees Studio: The Beacon and more at the official site.