MISSION
Meeting of the Minds creates platforms for Hip Hop culture, art and dialogue within diverse communities in an effort to leverage conversation as a tool for positive social growth in the Pacific Northwest and beyond.
ABOUT
Meeting of the Minds began as a part of 206 Zulu's milestone anniversary weekend, a full weekend of programs celebrating Hip Hop culture and community activism. In that yearly celebration, artists, educators, and organizers from around the country converged at locations around Seattle to take part in the festival. The ideas being shared and debated between these diverse participants were elevated into public panel discussions in which the dialogue took place on stage and audience members were invited to interact with the panelists.
The success of the process of healthy and respectful public dialogue in fostering greater understanding led to an evolution in the format of Meeting of the Minds. The discussions continued to take place at the 206 Zulu Anniversaries but also splintered out into other events around the year. Panel discussions gave way to youth summits, community forums and roundtable talks over the years including artists, musicians, organizers and visionaries alike.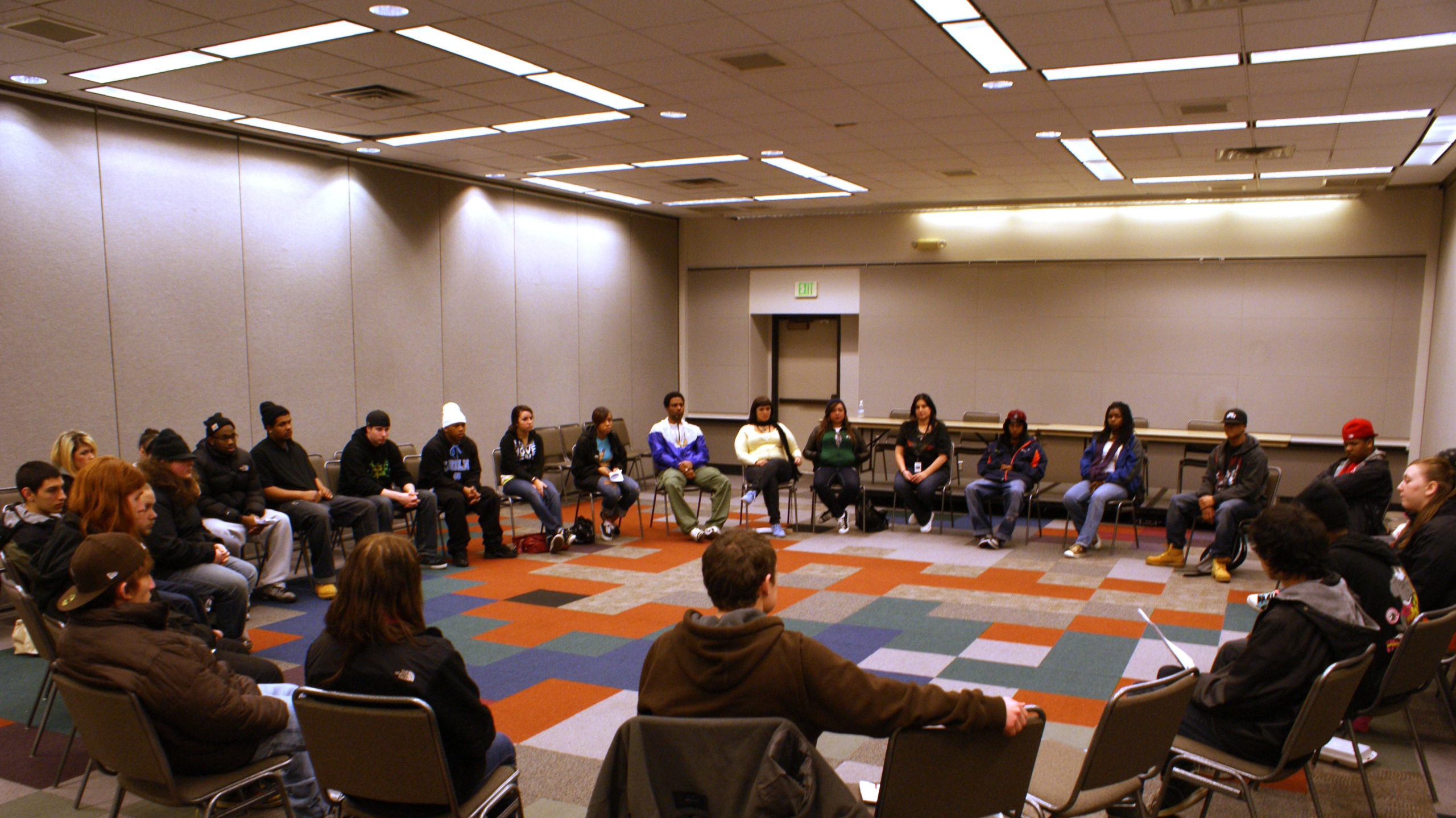 PAST GUESTS
Past guests include Aaron Dixon, Alien Ness, Asia One, AtLas', Bean One, Breakbeat Lou, Crayone, Cros1, DJ Qbert, Dr. Daudi Abe, Egyptian Lover, Estella Ortega, Laura "Piece" Kelly, Nikkita Oliver, Popmaster Fabel, Supreme La Rock, Vitamin D, Wyking Garrett, and more.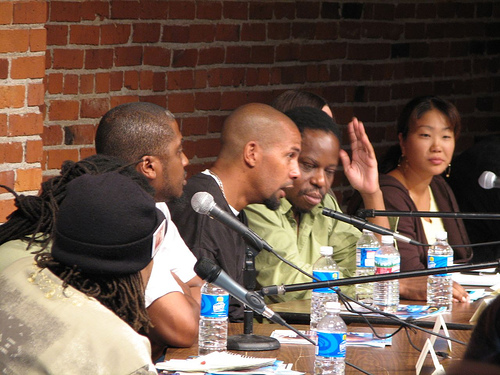 Meeting of the Minds goes online! Stay tuned for the newest incarnation of Meeting of the Minds, a short format, bi-weekly, online show airing Spring of 2021. As always, guests will represent a wide range of cross-cultural and intergenerational perspectives and topics will include regional news and information as well as complex issues facing our rapidly changing world.