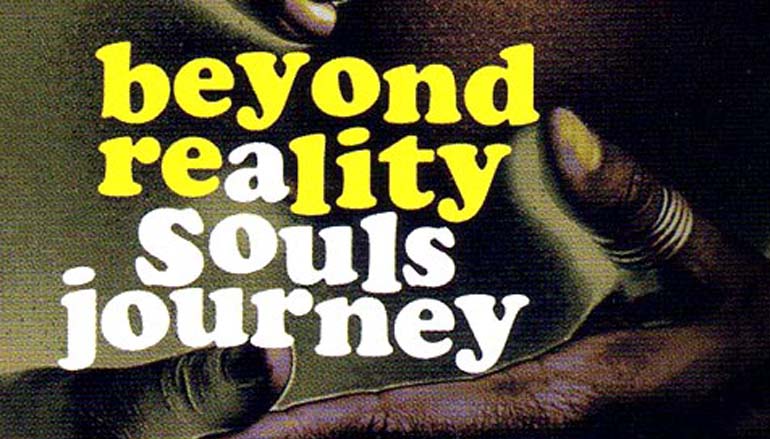 Artist: Beyond Reality
Title: Soul's Journey
Label: eQ Media
Review Date: 4/12/07
Listen to music at www.cdbaby.com/cd/beyondreality 
Reviewed by: Jieshrae Washington
The reality of Hip-Hop, whether underground  or mainstream is that Hip-hop is a male dominated medium of expression.  Despite the struggle against gender biases in all walks of life, including all artistic media, women are putting in the work to fix that discrepancy.  Constantly producing refreshing new sounds that remain true to the culture, Kyleaof Beyond Reality proves that intense lyrics and dope beats aren't just for the fellas.
Combining the skills of a true lyricist and the energy of a B-girl simply put 'Soul's Journey' knocks.  Coupling Kylea's rhyming skills with hard hitting beats by Bean One and Kuddie, 'Soul's Journey' is a "time machine" back to the very roots of Hip-hop.  To a time when Hip-Hop had a message of positivity served along side dope beats. Beyond Reality serves up track after track of pure gold.  'Soul's Journey' is a timeless piece of music. The listener is treated to a nostalgic journey into the old school, with the element of the unknown that comes from today's new school approach.
Collaborating with heavyweights,  Vitamin D, Bean One, Choklate, Felecia Loud, and Chali 2na, 90% of the  tracks are meant to be danced to. Laced with knowledge 'Soul's Journey' is uplifting music meant to capture the listener's mind, body and soul.  While traveling with Kylea through her life, she let's the listener's know right off the bat she's grown, "ya'll just grown out here with some baby teeth, I'm just grown rocking over the beat…" A truer statement I doubt you'll find. Approaching this album with a monumental level of maturity that can only be found in the elders of this culture, 'Soul's Journey' touches some massive topics, like America's stolen legacy, homelessness, the prison industry, and payola just to name a few.
It's hard to have a favorite song cause they all bang in one way or another. The whole album is full of a soulful passion emphasized by Kylea's immaculate delivery. If forced to choose  I would pick "la Fronz".  It touches on the pay-to-play, encourages you to believe in your self and more importantly "get your backs up off the wall!"  Not to mention the talented Lil Upe, spits some pretty hot licks and just about stole the whole song with one verse. Produced by Bean One the track is infectious, you can't listen without moving to the beat. Although the same can be said of most of the tracks.
Another favorite, the albums title  track "Soul's Journey" featuring Felecia Loud. It's  the cliff notes of Kylea's life, an innovative autobiography soulfully laid along side Felecia Loud's vocals.  This song gives the listener an inside look at who Kylea is and how she came to be so fresh.  "Always been myself and always will be.  Always had my own style that makes me….me."  You will be hard pressed to find another like Kylea of Beyond Reality,  or an album as innovative as "Soul's Journey".
True to the culture, this album is a  must have.  Anyone who has a soft spot for the old school, hot beats, or soulful lyrics this is an album for you. You can listen to Beyond Reality at: