Next Level Live – Virtual
June 25, 2020 @ 3:00 AM

-

4:00 AM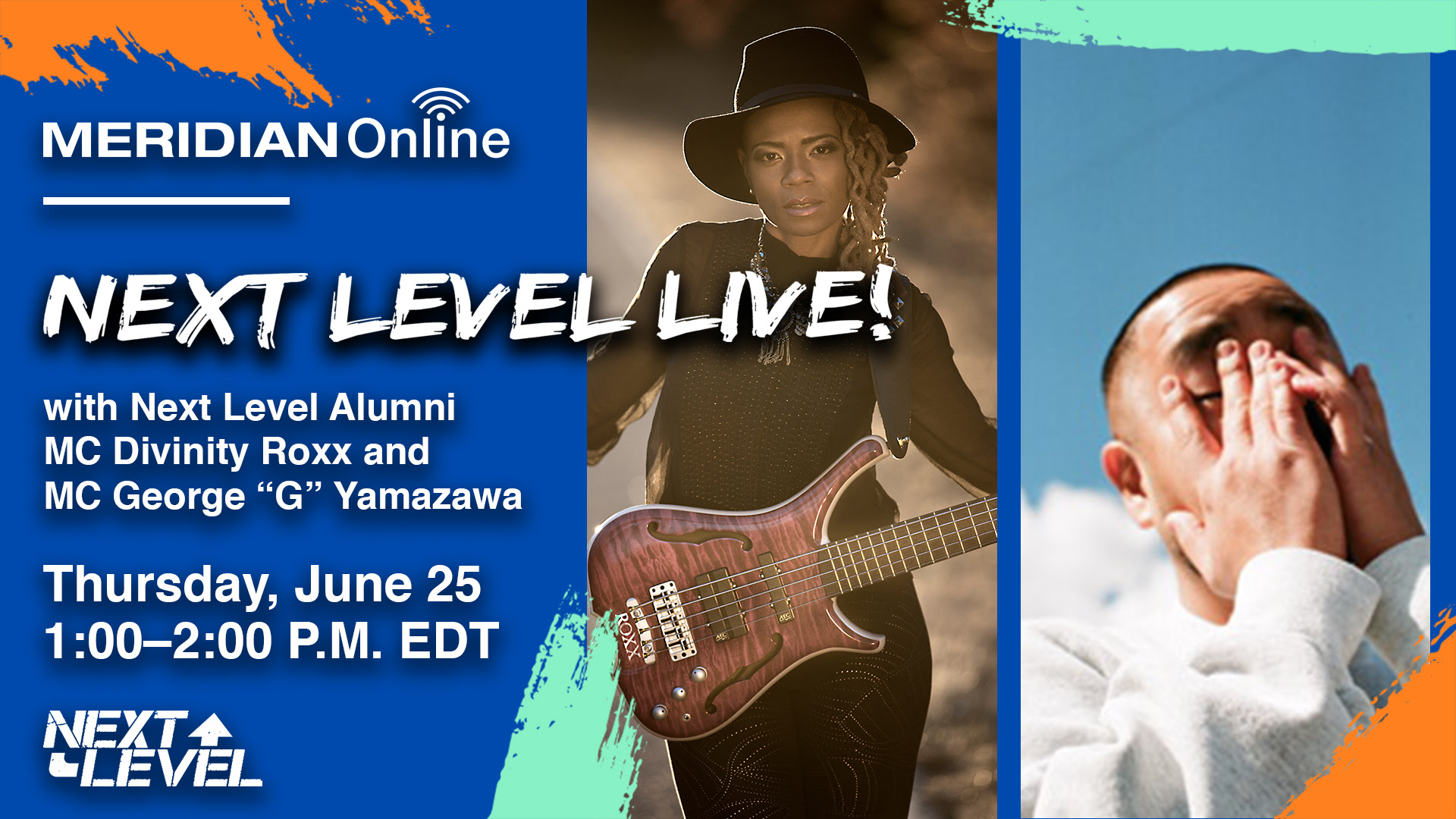 Join Next Level Director Junious Brickhouse and Next Level Founding Director and Professor of Music at the University of North Carolina at Chapel Hill, for a discussion with Next Level alumni, MC Divinity Roxx and MC George "G" Yamazawa. 
This moderated discussion and performance will highlight the goals of the program and underscore hip hop's ability to grow a global community.
Inspirational and genuine, Divinity Roxx has earned the reputation of irrefutable front-woman of her own genre-busting and compelling musical journey. Her career as a bass-player skyrocketed after attending a bass camp led by the legendary Victor Wooten. After touring with Victor for five years, she became the bass player and Assistant Musical Director for Beyoncé. Divinity has appeared on countless television shows including The Grammy's, Saturday Night Live, Good Morning America, The Arsenio Hall Show, Ellen, and The American Music Awards, with personal highlights including a special performance at The White House and an appearance on the hit TV show Soul Man. She is the current bass player in the Black Girls Rock Orchestra, which airs on BET and is the touring bassist and Musical Director for the powerhouse singer and performer, Fantasia. She is currently performing, teaching, and writing multiple projects including a new album, a stage play, and a series of children's books and music. In 2019, Divinity traveled to the Dominican Republic with Next Level.
George "G" Yamazawa, Jr. is a Durham, North Carolina-native, National Poetry Slam Champion, Individual World Poetry Slam Finalist, and Kundiman Fellow. He has been a featured performer at over 150 universities including Princeton University, NYU-Abu Dhabi, and The University of Guam. His work has been featured on TV One's Verses and Flow, the Sundance Film Festival, Beltway Quarterly, and the Pentagon. He is a founding member of Sacrificial Poets, the largest youth poetry organization in North Carolina, and has also served as a teaching artist for the Washington, DC-based non-profit Split This Rock. G traveled to Indonesia with Next Level in 2016. 
Please register here or reach out to Kara Zelasko with any questions. Audience members will be encouraged to post questions for the group to address during the program.