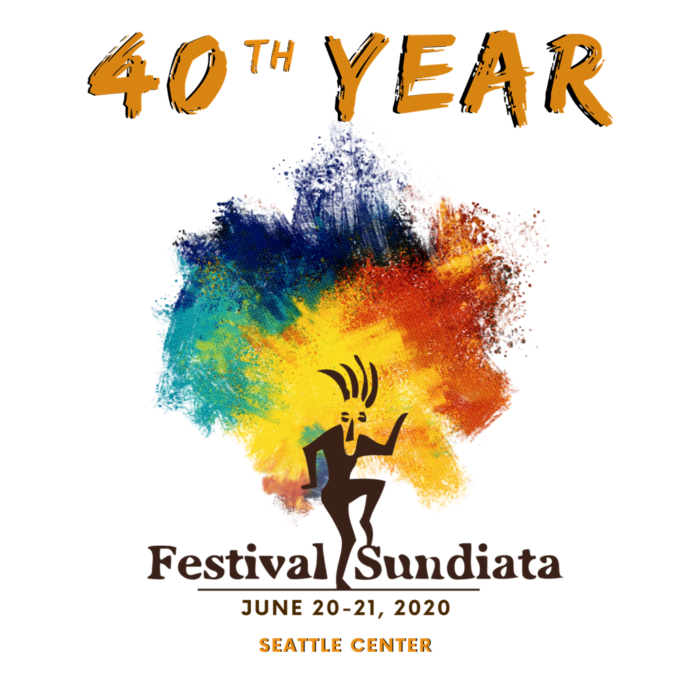 Streamed live on June 21, 2020

206 Zulu is a proud sponsor of Festival Sundiata 40th Anniversary virtual program this year!

Festival Sundiata: Black Arts Fest celebrates their 40th anniversary! The festival is the longest running African American festival celebrated in the Pacific Northwest and Seattle, holding its first festival in 1980.


Program Schedule
Roberto Jourdan, President, Sundiata African American Cultural Association Robert Nellams Director of the Seattle Center
Buffalo Soldiers Seattle Color Guard
Black National Anthem Ms. Mariah Vann
"Story of Sundiata" by Kouyate Arts
NW Tap Connection by Cipher Goings
Sundiata Moment Dramatics with Willie Ford & Wale
Sundiata Tribute to Mr. Mohammed Shaibu by Yaw
Sundiata Moment ConFunkShun
SOS Styles of Steppin
The Untold Truth by Delbert Richardson
Sundiata Moment Rose Royce & Midnight Star
Music Session: William Demps Lucia Francine Festival Sundiata Band, Lizzie Sunchine CT Thompson Yung B Zachary Bruce Zhanea June
Howard Hewett & Saeed Renaud
Roberto Jourdan President, Sundiata African American Cultural Association
Sundiata Moment Angela Winbush & The Dazz Band
About Festival Sundiata
Festival Sundiata celebrates the arts and educates the community about people of African descent who form a melting pot of cultures and ethnicities. The festival encompasses, music, spoken word, food, vendors, resource fair, art and drill team exhibitions and more. Over the years, millions have attended the free annual event held at the Seattle Center. Festival Sundiata continues to create an opportunity to bring families and diverse communities together in unprecedented ways.