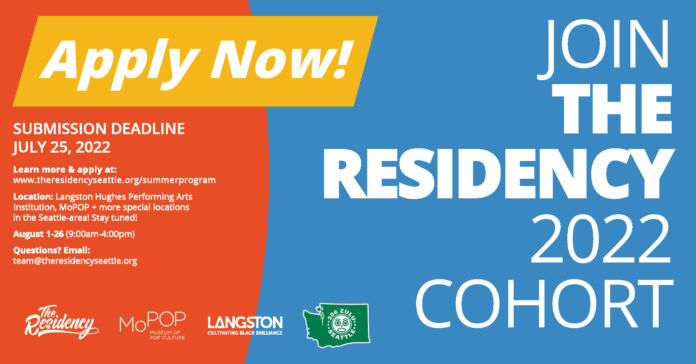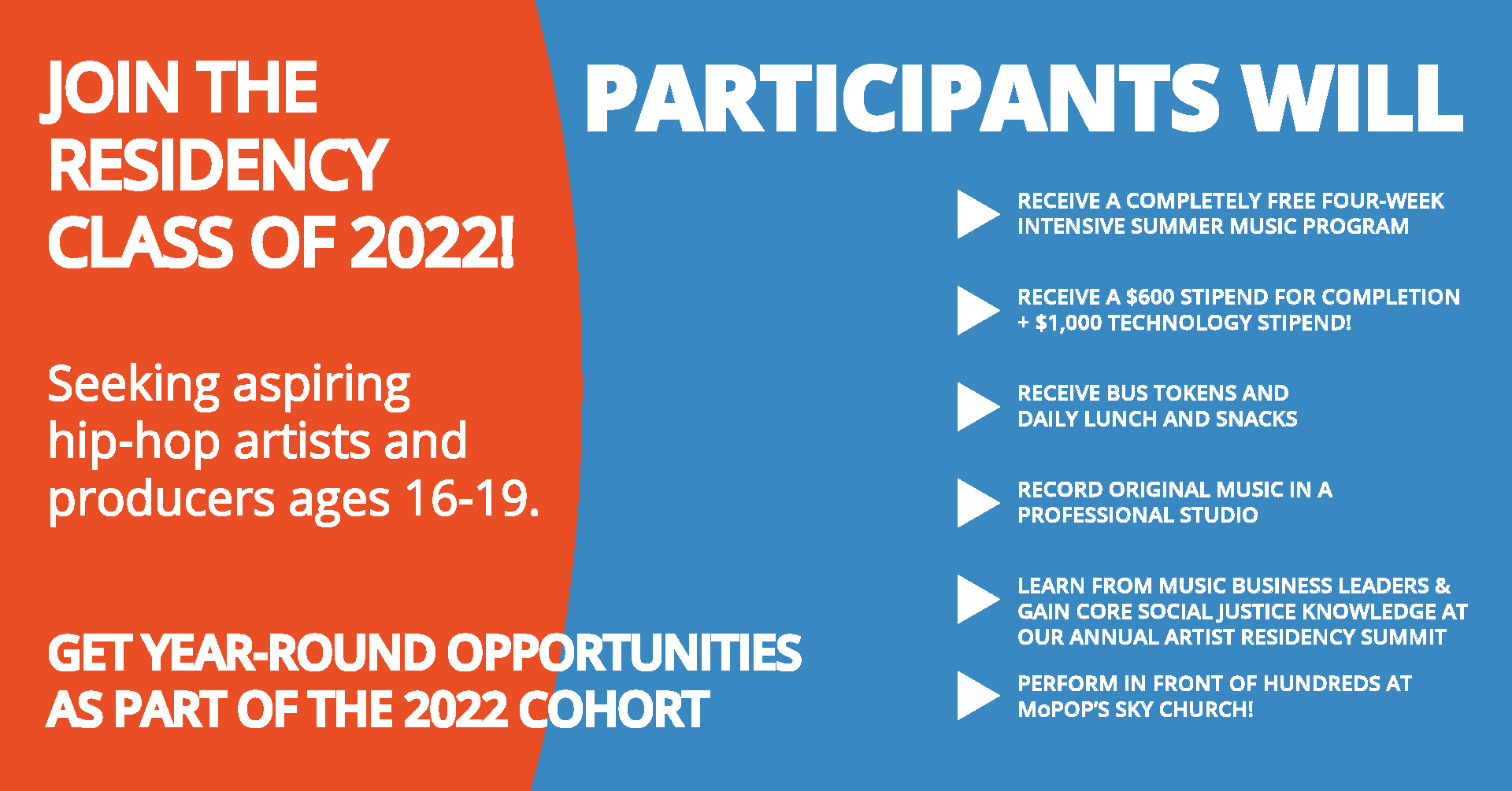 The Residency Summer Workshop Series is now open to apply! This program is for youth ages 16-19 who want to pursue hip-hop and music as a career. This is a month-long program where 30 youth students select a vocal or production track, produce original songs, record in a professional studio, and learn about a career in music from some of the region's best teaching artists.
Participants will receive a $600 stipend for their attendance and a $1,000 technology stipend to help bridge the technology gap.
Artists will showcase their music in front of hundreds at the finale showcase at MoPOP's Skychurch! Each participant has access to year-round opportunities to become a Residency Alumnus.
Receive a signed certificate by Macklemore and the executive director upon completion.
Artists will learn business acumen from music leaders and gain a social justice lens from community activist leaders + More!
Bus tokens, snacks, and lunch are included.
Apply now | www.theresidencyseattle.org/summerprogram
Locations | Langston Hughes Performing Arts Institution, Washington Hall, and MoPOP's Sky Church!  
Questions about the program | team@theresidencyseattle.org

The Residency exists to break down barriers to equitable arts learning. We continue to center on Black, Indigenous, & P.O.C identifying young artists from low-income families to help acquire tangible artistic and professional skills while gaining confidence, teamwork, and a deepened understanding of their identity and power.