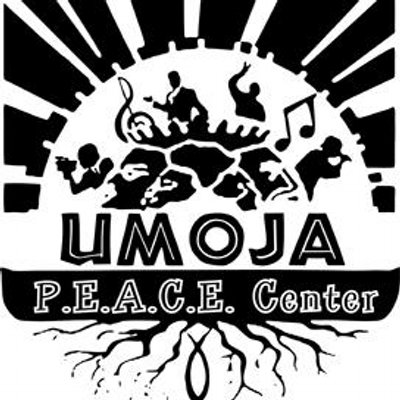 What a great day at the Umojafest P.E.A.C.E. Center this past Saturday! Approximately 150 people turned out for this 1st Annual UPC Spring Fest, a community rally/summit and hip hop fest mini festival fusing music and green initiatives. The UmojaFest P.E.A.C.E. Center is a brand new youth cultural center right in the heart of Seattle's Central District.
The festivities kicked off with Green Organizers Mixer & Brunch, attended by representatives of over 15 organizations doing work around sustainable living, environmental stewardship and green jobs.
The outdoor show featured spoken word performances by hip hop soul wordsmiths Jamil Suleman, KHMET, Korvus Blackbird. Other performances included, area natives Suntonio Bandanaz and Yirim Seck who grew up within two blocks of the center. Razpy and his Vigilantes took it to another level with a live band. Followed by a firewater set, by bay area native and Hip-Hop Congress Executive Director Shamako Noble. Other special guest appearances by M. Famous, LaRue and Rajnii Eddins who freestyled a whole song over the Mtume Juicy beat, Sean Good and Young Sic. Music was provided by Zecheriah The Barber (All City Chop/Mint Factory Clothing) and DJ Kuhnex.
A special thanks to all the vendors, attendees, entertainers, family, friends and volunteers, well done thanks to everyone. Participating organizations included; Mothers Outreach Movement, Hip-Hop Congress, Life Enrichment Group, Got Green, African American Longshoreman Coalition, Seattle Pea Patch, Sustainable South & Central District, Association for Africentric Development, Nation of Gods & Earths, Bikery, Really Free Market, BikeWorks, Pursuit of A Green Planet, King County Department of Health, Community Coalition for Environmental Justice, African American Clergy and others.
The next event at the UmojaFest P.E.A.C.E. Center will be the Malcom X Day Hip-Hop Fest scheduled for Sunday, May 17th. The event will feature workshops based on the philosophies of the late human rights leader Malcolm X, live performances and more. Former congresswoman and 2008 Green Party presidential candidate Cynthia McKinney will be in Seattle to give keynote address.