2008 Día de Los Muertos
November 1st-21st

206 Zulu honors the memory of those within our Hip Hop community.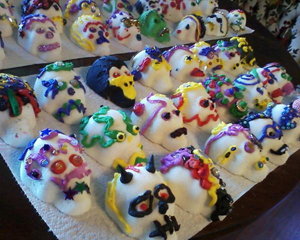 Featuring Ofrendas by:
American Friends Service Committee, Beacon Hill International School, Casa Latina, CARA, Community Gang Prevention, Guatemaltecos Unidos, Hope For Youth, Joyas Mestizas, Los Poetas del Monton, MAAFA, Nakba Coalition, Seattle King County Tobacco Prevention, School of the Americas Watch, Rhonda Gosset & Family, WHEEL, ZULU and more!

Event made possible by the generous support of The Norcliffe Foundation, Mayor's Office of Arts & Cultural Affairs and Seattle People's Fund.