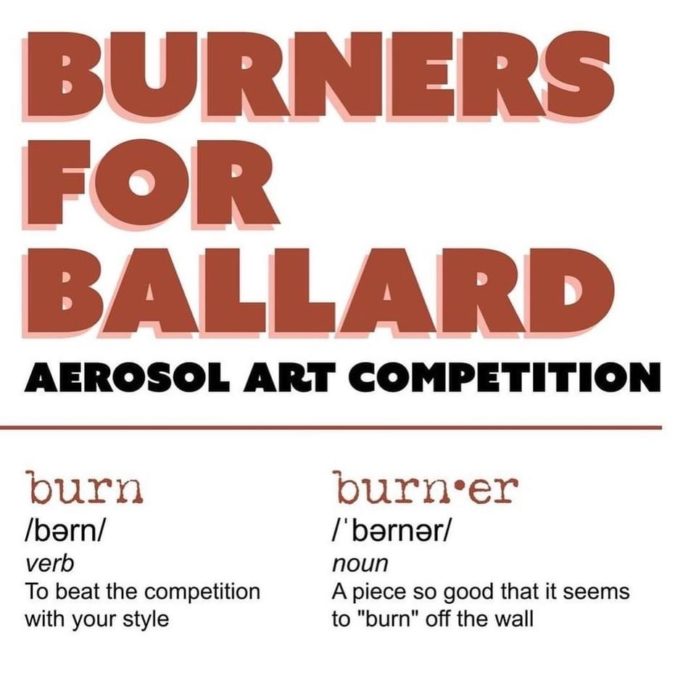 Thank you to everyone who attended and participated in making Burners For Ballard a success! Biggups to all the crews who participated- GAK (1st Place), RNU (2nd Place), BCX (3rd Place), Humble Rejects (4th Place) and BAM Crew- earning a combined cash prize of $2,500! Special thanks to Specs Wizard, Wolf Delux, Dozer and Kiana for the arduous task of judging. Much thanks to Abstract Rude, King Khazm, Mamastrosity, GALxSEE and DJ Neebor for the surprise performance! Last but not least, a major thank you Urban Artworks and Ballard Alliance for partnering to make this all possible!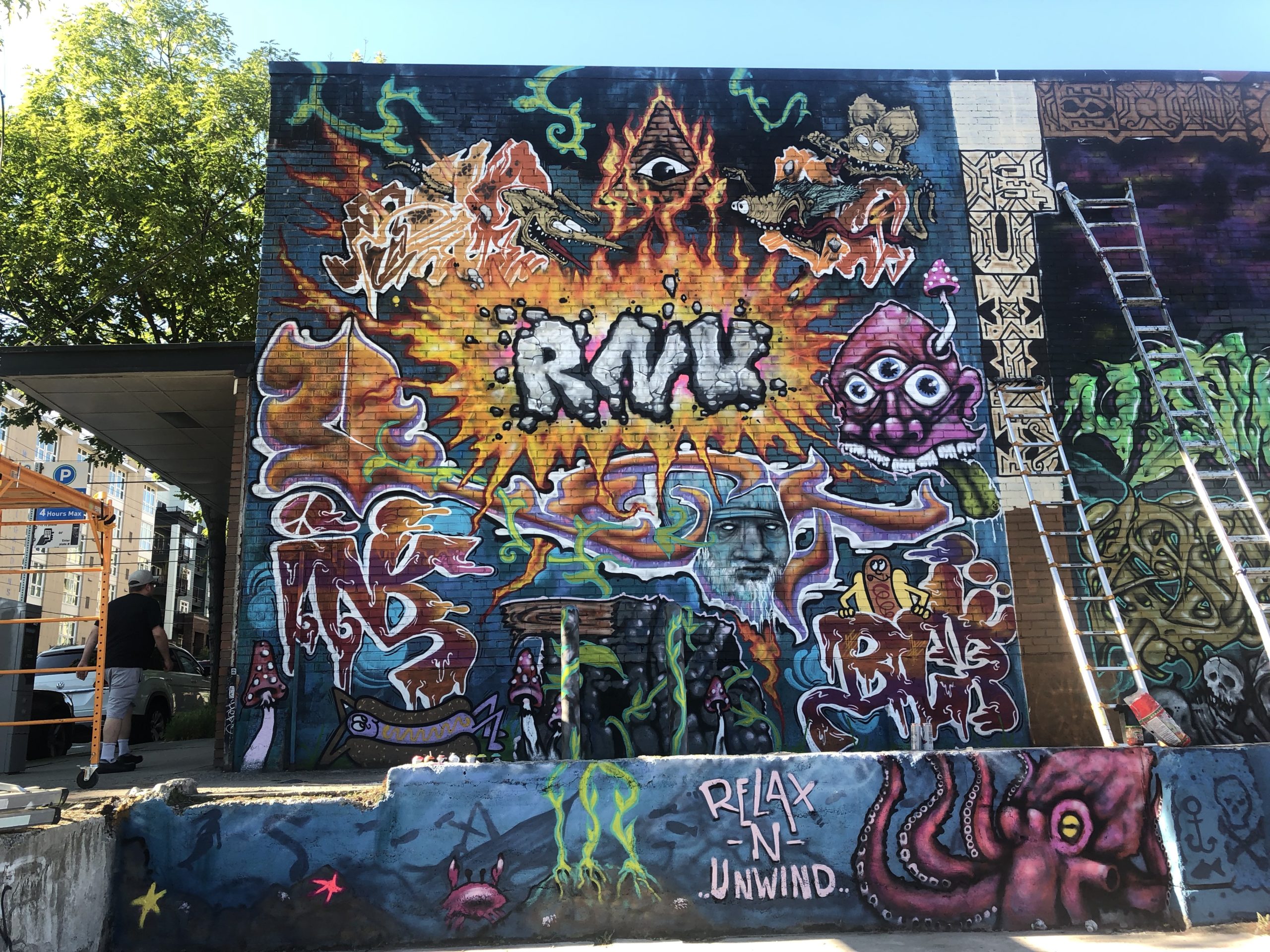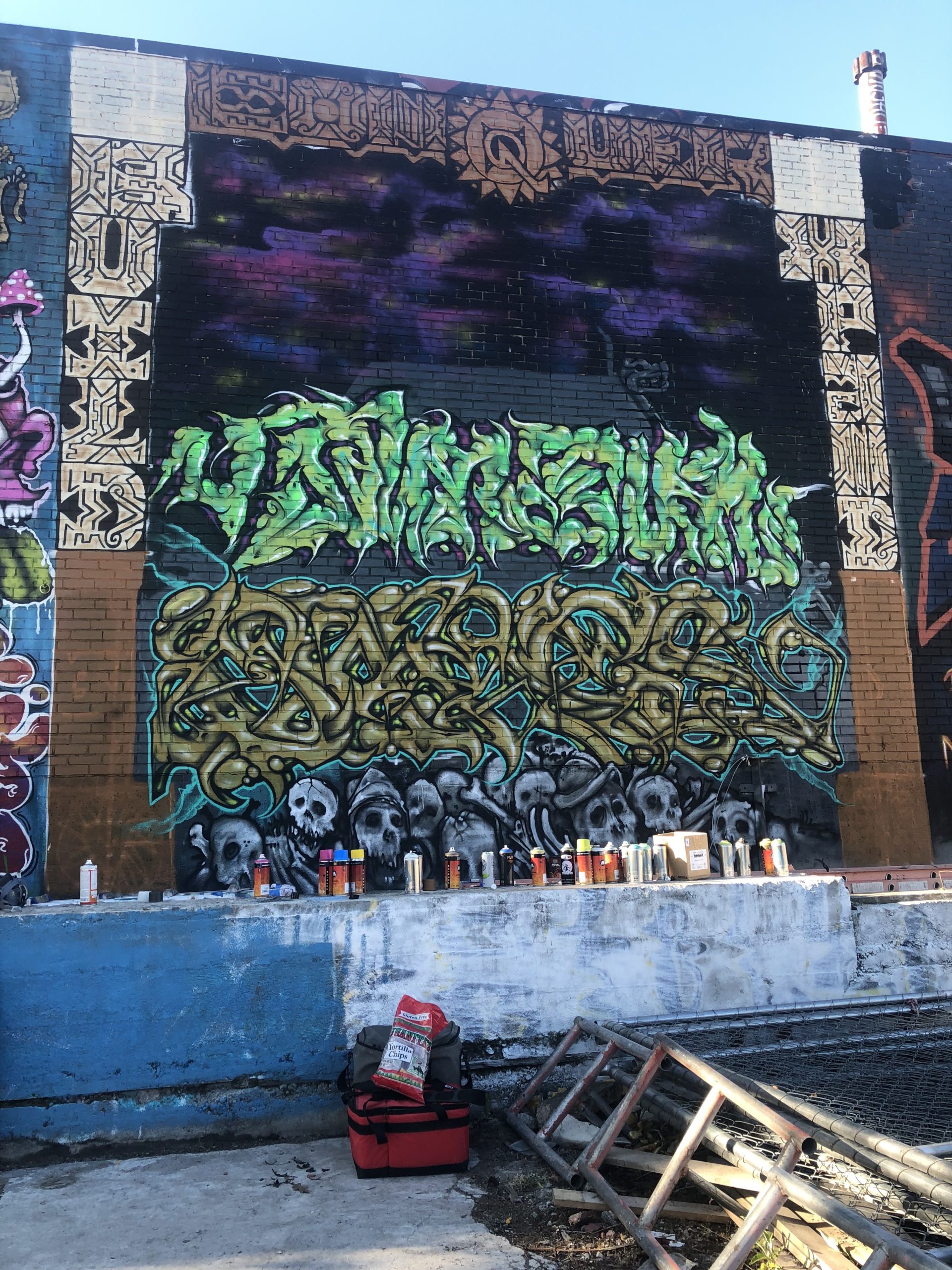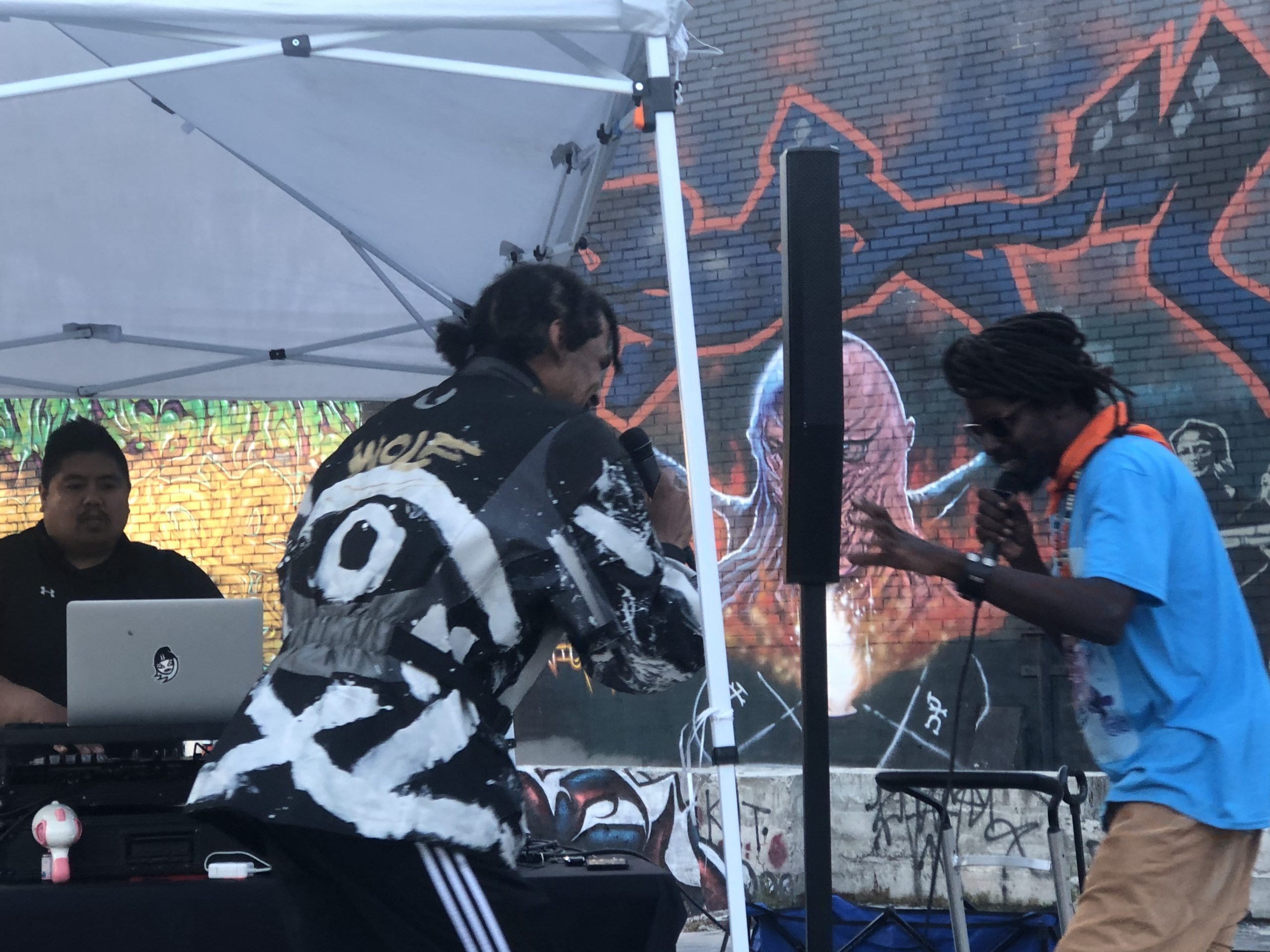 Presented by Urban Artworks, 206 Zulu and the Ballard Alliance
The Burners for Ballard Aerosol Art Competition begins June 6th at the fire site on Market Street (2304 NW Market St)! There will be 5-6 crews creating large scale aerosol art pieces competing for a $2,500 grand prize. The winning team will be announced at the June 11th Ballard ArtWalk at 6pm and the celebration will include live music by Abstract Rude and special guests! Stop by the site any day between today and June 11th to see the artists work their magic and be sure to join us for the award ceremony during the ArtWalk!