Sancocho can mean two things: (1) A traditional soup that's cooked throughout Latin America; or (2) a metaphor. As a soup, Sancocho is prepared with nuances unique to a particular region and group of people. For example, Dominican and Colombian Sancochos are different from Puerto Rican or Cuban Sancochos. But even though the ingredients may differ, what they have in common is that a Sancocho unites people around a fire and a table. Making a Sancocho is a collaboration. It brings us all together, to rejoice regardless of the region.
 As a metaphor, Sancocho can represent any phenomena that's made up of diverse ingredients, each ingredient blending together without losing their own identity, as might happen in the "melting pot" metaphor, which assumes the assimilation of all its parts. Sancocho, on the other hand, is a celebration of distinctive flavors.
Hip Hop is a Sancocho. Since its origins, it fused the sounds of Funk, Soul, Disco, R&B, Dub, Doo Wop, Scat, Bebop, Blues, Jazz, Reggae, and many other influences. As it synthesized with other existing rhythms and styles, it captivated the world, giving voice to new generations of artists. In Latin America, where African, Indigenous, European and Arab cultures have blended for centuries due in part to colonization, globalization and migration, Hip Hop has been cooked into a cultural Sancocho with some familiar flavors and also some newer ones. 
 In the last 40 years, Latin American Hip Hop has coalesced and derived into a medium of self expression that speaks directly about reality, and has also been a unifying force for disenfranchised youth struggling against the powers that be.
 I've been following Latinos in Hip Hip since I was a kid. I remember hearing a song called "La Escuela" by Ruben DJ. After that, I heard El General, then Mellow Man Ace, Kid Frost, Cypress Hill, Beatnuts, Fat Joe, Big Pun, Hurricane G, Rob Swift, Orishas, Calle 13, Immortal Technique, etc. But this is not an article about Latinos' participation in Hip Hop over the decades. Their place has already been well documented, as in Joe Conzo's  Born in the Bronx: A Visual Record of the Early Days of Hip-Hop (2005), and recently, Grandmaster Caz and other pioneers publicly agreeing with Fat Joe who received backlash for his comments regarding Latinos' contributions to the culture. "Lately, they've been talking about Latinos wasn't in rap." Joe said in a social media post. "These guys are f**king delusional…" going on to suggest, "When Hip-Hop started, it was half and half…"
Instead of simply echoing what's already been substantially documented or risking entering potentially divisive debates like Fat Joe's, I would rather take time to shine light on some dope Latin American artists, the context they are coming out of, and the societies they are creating within; in other words, the ingredients that make up this spice within the Sancocho de Hip Hop.
INGREDIENTE I: Repressive Social and Economic Conditions
Since the early days in the South Bronx, repressive socioeconomic conditions unified the youth, conditions that continue today in the US and that are present in Latin America. In an interview by Dusty Vision TV (2022), the Latin Hip Hop pioneer, Mr. Shick, a graffiti writer and an MC with Mean Machine, with whom Shick recorded one of the first bilingual rap verses on a song entitled, "Disco Dream" (Sugar Hill, 1981); discusses how during the 70's, in the midst of social uncertainties, graffiti unified New York City's youth: "We grew up together… There was Blacks, there was Latinos, there was Whites, there was Chinese, there was everybody. I mean, EVERYBODY… Everybody got along. It was about the art, yo. You got down, you were down."
DJ's bonded the community by giving people something to dance to when the social conditions seemed bleak and the buildings were burning.  In an online article by Wanda Hernandez for the National Museum of American History, Ms. Hernandez posits that, "The Salsa percussion heard throughout the Bronx were subconsciously, and consciously fused with other genres to create Hip-Hop music."  Symbols, breaks and bongo beats make people move their feet, and a shared experience can be the catalyst for something new and unique. Born out of oral traditions, emceeing inevitably became a way to directly speak about reality and unite people at parks and parties. Similarly, throughout the years, in Latin America, poetry and rapping have been a direct source for expressing the realities found in economically stratified societies.
A prime example is Vico-C, born in New York, raised in Puerto Rico, he spearheaded Latin hip-hop. Nicknamed "El Filosofo" (The Philosopher), he lived in Brooklyn during the 80's and was influenced by what he saw and experienced there. His early songs like "Recta Final" (1991) were socially conscious and candid about inequities, injustices, forewarning the listener about the dangers of the streets. As a rapper, singer and composer, Vico gets credit for laying out the blueprint for Latin Rap. In a "Conversación con Aldo y Vico" Puerto Rican rapper and songwriter René Pérez, Residente (Calle 13), whose songs like "Latinoamérica" have earned him international acclaim, admits bluntly his deep admiration for Vico-C. He tells Vico, "You tell stories AND rhyme. When I heard that, I thought it was magic." Vico-C's body of work consists of eight albums and numerous collaborations with producers like Luny Tunes and Tony Touch. He was nominated for several Billboard Rap Music Awards and won Best Latin Rap Album in 1999 for Aquel Que Habia Muerto, contributions that were the precursor for what is now known as Reggaeton, a genre Vico-C called "Hip-Hop with Caribbean flavors".
The raspy voiced Canserbero, regarded by many as one of the best, was a newer generation emcee from Venezuela who tragically died in 2015. He addressed the socioeconomic disparities of his country as well. For example, on the album Vida (2010), the song "Hace Falta Soñar," he speaks about the hypocrisies of Venezuelan society, calling for unification under one flag, and one universal language. He digs in more on "Clima Tropical,"  providing the listener a vivid glimpse of the society Canserbero saw; a paradisiacal land where children are hungry and sleep on sidewalks, a paradise full of frigid people who are armed with guns, a paradise with shortages of hospital beds, where the neighbor could be an informant for the government, where votes are bought, a land where there is classism and racism.  "La papa está escasa/la tasa de la violencia en alza/ Belleza Natural? ¿Cierto/ Paraiso?/ Completa farsa/ porque en el paraíso no se amenazan/ se abrazan". (The potatoes are scarce, violence is on the rise/ Natural beauty? True. Paradise? That's a complete farce/Cause in Paradise, you don't threaten, you embrace)
INGREDIENTE II: Migration
Unarguably, the flavors and styles that developed around the U.S inspired new generations of Hip Hop heads in Latin America to feel empowered and express their discontents. Following the Great Migration (1910-1970), when Black Americans, fleeing violence and in search of new opportunities, moved in mass numbers from the American South to Northern, Midwestern, and Western states, socioeconomic distress, political violence and racial persecution also resulted in the 70'-90's influx of immigrants from the Caribbean, Central and South American countries into the U.S. The new immigrants, despite new challenges and discrimination, integrated themselves into their new societies while bringing their culture with them, sprinkling it into the cauldron. 
Disco Wiz (Mighty Force Crew) of Puerto Rican and Cuban descent, said it was his exposure to Salsa music at home that attracted him to the breaks, the unique ingredient in Hip Hop. Charlie Chase, also Puerto Rican, and a member of Cold Crush Brothers, recalls secretly putting on Salsa at the jams and the party would keep on dancing without knowing it was Salsa. Latinos from the old school days such as Vico-C or Latinos from the new school like Rio Loz (Coast Contra) have come from immigrant families, and whether expressed in English or Spanish, a common thread in their narrative has been the experience of migration, of crossing over, the experience of displacement, exodus, or voyage.
The Colombian-Dominican group, Tres Coronas' song "Emigrante" (2004) captures the journey of a Latino immigrant moving from Latin America to New York City and depicts the struggles of the that experience. Also, one of the three members along with P.N.O and Reychesta, Rocca, who lived in France and was well known in the underground scene there, has an album called Bogotá Paris, and another earlier album in French called Entre Deux Mondes. On the French song L'original Rocca says, representing his roots, "vine de la calle/ vivo en París/ pero mi alma está en el valle" (Came from the streets/ I live in Paris/ by my soul is in the Valle, Colombia). In another song called Nació Latino, Tres Coronas pays homage to the origins but also expresses that while Hip Hop in the U.S becomes more and more mainstream, in Latin America a raw and independent movement has been stewing.  
INGREDIENTE III: Social and Racial Injustice
In Latin America, a place with a long history of racial discrimination and injustice similar to the US, Hip Hop continues to be a voice for constructing identity. On the track Americanos (2010), Canserbero declares that Latinos are all "American," calling for an identity that honors indigenous and African roots across the continent. This declaration however, is not only happening in the music.
Street Art, another manifestation of Hip Hop culture, has become a medium for transmitting knowledge and a way to combat erasure. One prominent example is Elliot Tupac, a screen printing and lettering artist from Lima, Peru and pioneer of Chicha Art who does graffiti-style murals around the world. Chicha Art emerged in the 1980's, born out of a collision between indigenous and colonialist cultures that today is seen as a form of activism and protest. Tupac, who like Tupac Shakur adopted his name from the Incan leader, is an artist who wants to challenge dominant aesthetic forms and have conversations about colonial power. As he stated in an interview, "I understood that my work couldn't just be about beautiful colors, but should have a social message and display Peruvian identity." With expansive murals of folklorical shapes in bright colors, Tupac took the term "Cholo," a derogatory term directed towards anyone with indigenous blood, and turned it into "Cholo Power," large scale pieces all across Peru that represent a new understanding of self in the collective consciousness. Alongside Elliot Tupac, there are many other street artists in Latin America, like Entes y Pesimo (Peru), Curiot (Mexico), Saner (Mexico), Marta Noemi Noriega (Panama), Bastardilla (Colombia) and many more, moving away from emulating European and American visual language, and instead embracing graffiti as a direct channel to the streets.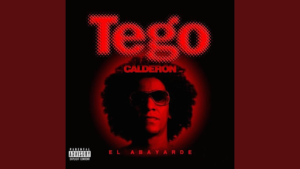 Tego Calderon, another legend of Latin rap from PR, does with songs what Elliot Tupac does with shapes and colors. While Tego can be danced to in the clubs, his lyrical content is also potent and political at times. The song "Planté Banderas," a remix of a classic salsa song from the 1970's by Tommy Olivencia, talks about declaring the right to hold space, to "put your flag in the ground." Although there may be multiple interpretations of the song, Tego alludes to the colonial relationship between the U.S and Puerto Rico. "You thought you owned everything. And you told me the world was in your own way, I know you don't like me that I planted my flag— but I am entitled." In the chorus, Tego celebrates his ancestral sound and the new sound that he brings: "Yo naci con mi bim bim, y tengo mi bom-bom-bom" (I was born with my bim-bim, and I also have my bom-bom-bom). 
Another example celebrating ancestry and identity is the work of Colombia's collective Afro-Musica, who created "Bullenrap," a fusion of Bullerengue and rap to preserve ancestral traditions that were once prohibited to Afro descendants in the Caribbean. Bullenrap was created by young people from the campo in Colombia, children of the armed conflict, who traveled to nearby cities and were influenced by the elements of Hip Hop and brought it back to their communities to share with the young and the old alike. This led them to mix rap with Bullerengue, a traditional music and dance developed in the Palenques or Maroon communities that is sung and preserved primarily by elderly women and accompanied by drums. 
In the music video A Pie Pelao, Afro-Musica mixes the Bullerengue and drums with rap poetry. In this song, they talk about showing up to the cypher barefoot, spreading and sharing the rhythms of Bullenrap wherever they can. Other members of the community are seen in the video; some sitting, some standing, shirtless children eating candy, while an elder dances proudly in the center of the circle, the young ones join in, singing and rapping too. The message behind Bullenrap is that the drum can pave the way to peace, can move the hips to dance, and move the tongue to sing. By transmitting ancestral knowledge that was once repressed and at risk of getting lost, Bullenrap advocates for safety, prosperity, love, friendship, and harmony. 
INGREDIENTE  IV: Corrupt and Oppressive Governments
Aside from Latin American artists advocating for peace, they are also using Hip Hop as a source of resistance toward rampant violence and government corruption.
Siete Nueve, a musician with Puerto Rican and Dominican roots and who has been active since the 90's  was first known for fusing Bomba Jazz and Hip Hop. He is a member of the International Hip Hop Exchange and performs around the world. The Source magazine referred to him as "the counterpoint of Reggaeton." On his Trabuco album, Siete Nueve denounces imperialism, corruption, and violence. The song "Guasábara," which translates to 'uprising,' challenges forms of power that stifle human freedom, and promotes change through peace and dialogue. 
There is also Pedro Mo from Peru, a prolific producer, lyricist and exponent of Hip Hop culture. His themes are political and well-thought-out social critiques in the form of intricate rhyme schemes. He is influenced by Public Enemy and KRS-ONE, and in addition to his solo works, he collaborates with other artists, as he did with "Comite Pokoflo." He is an active member of the Hip Hop community, participating at a wide range of venues, festivals and political conventions. In the Cassette 17: Opus Incalculable album (2005), Pedro Mo rhymes over MF Doom beats displaying his lyrical skills. Later on, in "Ensayos del Camarada Lacrasoft y Algunos Cómplices Metafísicos" (2009), we get some head nodders, and protest songs against consumerism, neo-liberal agendas, and the perils of capitalism. The song "En Que Estás" denounces corruption and asks for a pangea of equality, for communities to rise up to fight to protect the water, protect the land, arguing that you can't expect political reforms alone to bring us justice and democracy. 
 Other groups like Los Aldeanos are coming out of Cuba, where a socialist regime censors music and freedom of expression. In the feature length documentary Viva Cuba Libre: Rap is War (2013) by Jesse Acevedo, we see how the group's music is deemed illegal, and how performing clandestinely for no pay around Cuba, they must give away their CD's via underground circuits. They face being retributed and arrested based merely on the content of their songs. Advocating for a revolution of revolutions has gotten the group in trouble and they are now living in exile in Florida. Aldeanos exemplifies that regardless of ideological underpinnings, under the right conditions, Hip Hop will always prevail as a voice that can speak to power. In the documentary, Bian, a member of Aldeanos says "It's time to speak up." The other member, Aldo, adds: "Our music is direct and harsh because that is our reality. And that's the government too: direct and harsh."
The work of all the aforementioned artists elucidates that as long as socioeconomic repression, immigration, racial and political injustice exist, Hip hop will continue to flourish, and be a creative outlet and a healing experience for the community. In Latin American countries, Hip Hop culture will continue to thrive, as it has since the 80's, fusing elements of local culture and tradition. Despite Hip Hop being the most popular music genre worldwide, and at times seeming to offer mostly cookie cutter representations and superficial corporate products, it's refreshing to know that there is still counter culture, youthful spirits challenging the status quo in society, exposing the inequities, the scarcities, and evoking truth; all while making dope music. In Latin America, like around the globe, the "ingredientes" are the elements that stir the pot; that means the Sancocho is simmering and the flavors are sublime. 🍲