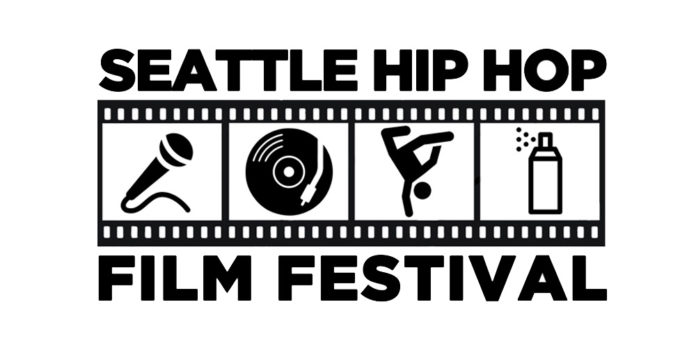 Tickets for the third annual Seattle Hip Hop Film Festival are now on sale!
TICKETS: www.filmfreeway.com/seattlehiphopfilmfestival/tickets
November 5, 2022 at Washington Hall | Doors at 5:30pm
SHFF is presented by 206 Zulu & Propadata Films, w/ support from Urban Artworks.
Our 2022 program will include short films from local filmmakers & beyond + "ALICE STREET" a feature documentary, directed by Spencer Wilkinson. Following the film will feature a conversation and Q&A with filmmaker Spenser Wilkinson and lead artist Desi Mundo.


---
Seattle Hip Hop Film Festival 2022 Films
ALICE STREET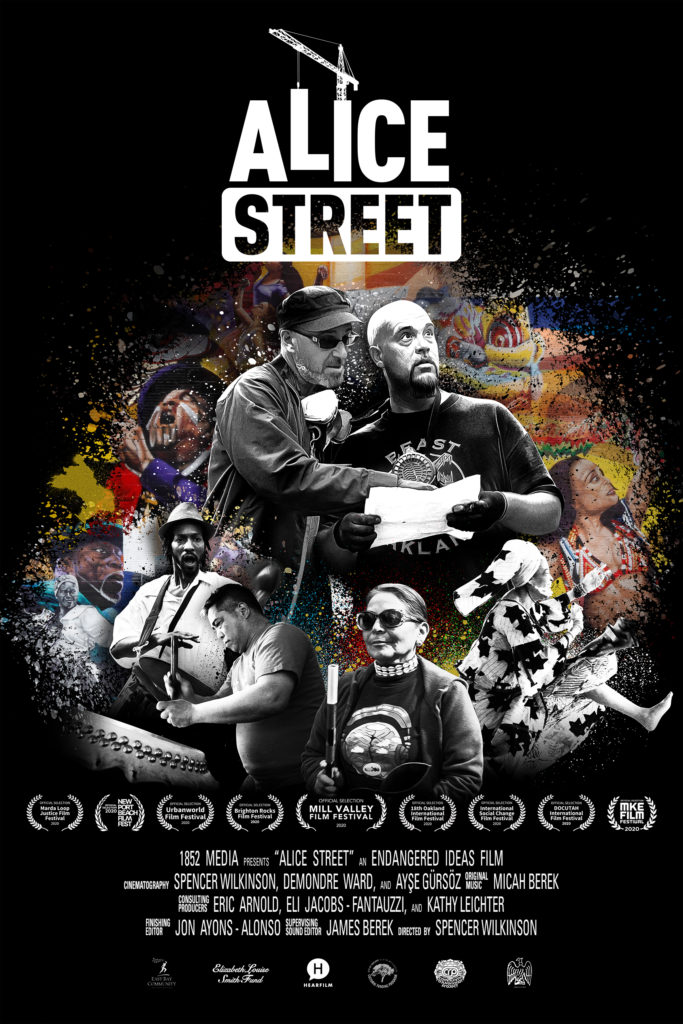 ALICE STREET
Directed by Spencer Wilkinson
Running Time: 1:07:00
Oakland, CA
Description:
Two Oakland artists, Pancho Peskador, a Chilean studio painter, and Desi Mundo, a Chicago-born aerosol artist, form an unlikely partnership to tackle their most ambitious project to date, a four-story mural in the heart of downtown Oakland. Their site is situated at a unique intersection where Chinese and Afro-Diasporic communities face the imminent threat of displacement and gentrification. Prior to painting, the mural faces numerous obstacles: complex negotiations with profit-minded property owners, satisfying a community of diverse residents, and resolving the artists' own aesthetic conflicts. 
As the mural takes shape on the wall, Oakland's unique cultural legacies come to life through historical flashbacks. Past exclusionary policies replay themselves in the present as gentrification threatens to uproot long-term residents. The mural is fraught with its own challenges. A disgruntled neighborhood resident launches a vendetta against the artists, unleashing a blizzard of letters to city officials and newspapers. Simultaneously, the property owner of the mural site schemes to demolish it and construct the city's largest luxury condo. Nonetheless, Desi and Pancho conclude the mural with great fanfare and a vibrant celebration. 
Three months later, news comes that another forthcoming condominium development will obscure the mural, which has become a source of neighborhood pride. Despite last-ditch opposition to the condominium, it receives city approval, effectively dooming the mural. Meanwhile, the city unveils its urban planning process for the downtown district. Ultimately displaced, the mural becomes a spark for the community to rally to protect cultural arts, and coalescing the community resistance to gentrification. 
Ol' School
OL' SCHOOL
Directed by Xavier Luciano, Stephen Tyson Jr.
Running Time: 2:26
Philadelphia, PA
ETAK : an [un]traditional Micronesian Navigation Chant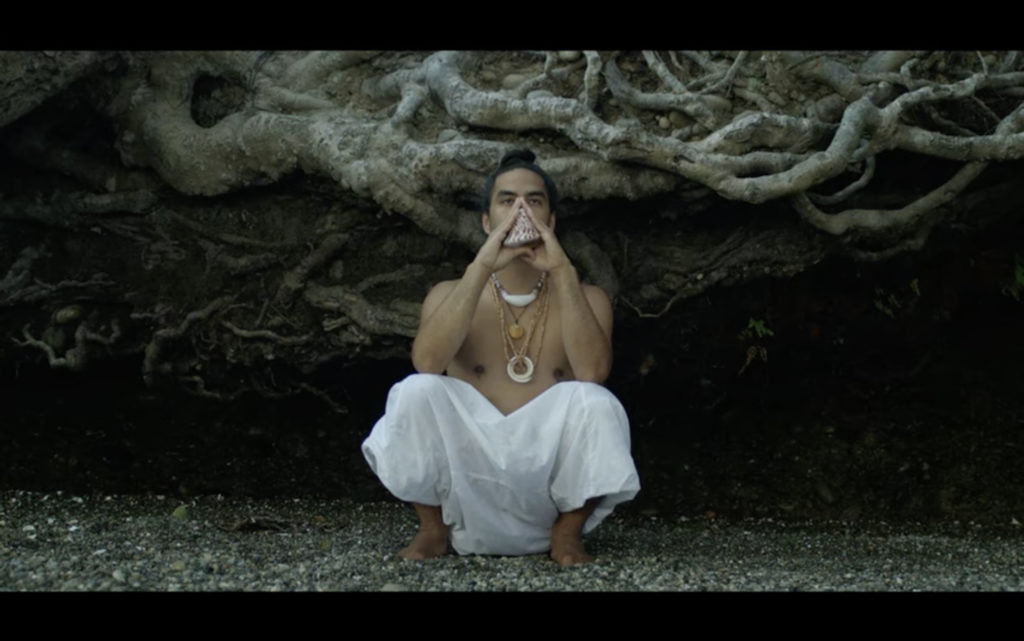 ETAK : an [un]traditional Micronesian Navigation Chant
Directed by Dakota Camacho
Running Time: 2:50
Seattle, WA

El Guanaco – La Historia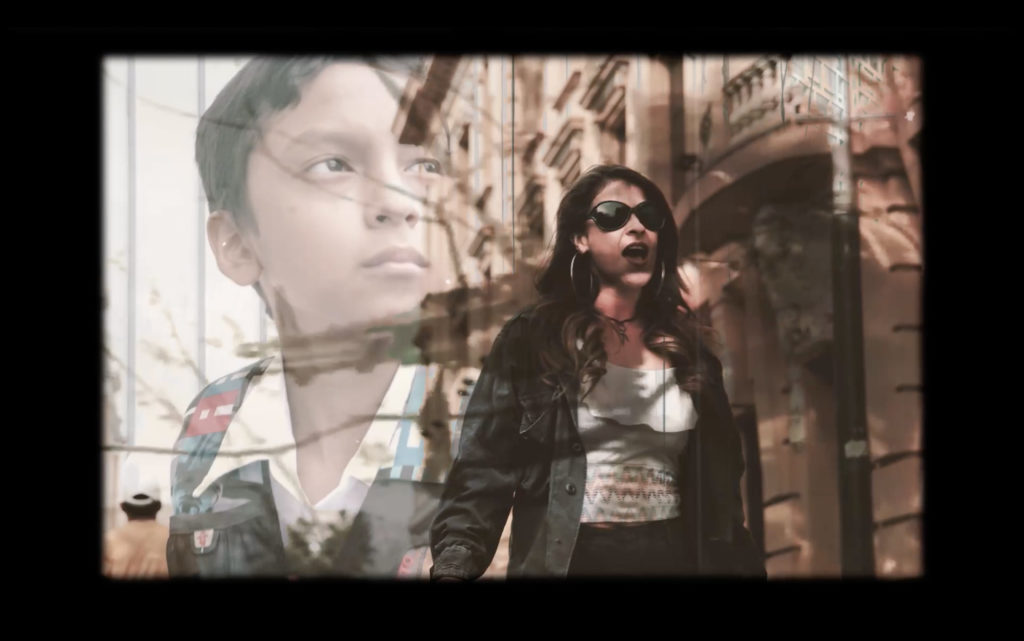 El Guanaco – La Historia
Directed by Mauricio Morales
Running Time: 3:39
San Salvador, El Salvador
HotDawg Man
HotDawg Man
Directed by Bgnarley
Running Time: 4:21
Seattle, WA

The Descendant of Zack Taylor: Episode 2
The Descendant of Zack Taylor: Episode 2
Directed by Conor O'Keefe
Running Time: 10:39
Everett, WA
---


The third annual Seattle Hip-Hop Film Festival takes place this November 5th at

Washington Hall

in Seattle's Central District.


Presented by
206 Zulu
in collaboration with
#PropadataFilms
.


We are accepting short films, 15 minutes and under, focused on hip-hop culture. This includes: Narratives, documentary, music videos, experimental, animation, and performance based films with a focus on hip-hop (Djing/Production, Graffiti, Dance, Emceeing).
The third annual Seattle Hip Hop Film Festival is officially open for submissions!
Submit your film on www.filmfreeway.com/seattlehiphopfilmfestival

Earlybird Deadline: May 15th, 2022
Regular Deadline: July 15th, 2022
Late Deadline: August 15th, 2022
Notification Date: September 12th, 2022
Event Date: November 5th, 2022


LINKS
SHHFF Film Freeway
SHHFF Facebook
SHHFF Instagram
SHHFF Home