On Thursday October 13th, Totem Star and fellow non-profit groups gathered at King Street Station for the groundbreaking ceremony of Station Space, the new music and theatre center for BIPOC Seattle youth. Construction is scheduled to begin in the new year and end in June 2023. When it is finished, Station Space will occupy much of the second floor of King Street Station. In the plans are an ample music recording studio for Totem Star, a jam space and luthier for Rhapsody Project, and a theatre performance space for Red Eagle Soaring. It is likely also to include a reception area, a music listening corner, video production room, a green room, and more. Though they will not have their own dedicated areas, Jackson Street Music Program and Whipsmart will also have access.
In 2008, shortly after its hundredth anniversary, the historic building of King Street Station was purchased and renovated by the City of Seattle. Since then, the city has invested in converting the travel hub's upper floors into a hub for arts and culture with an emphasis on Seattle's minority groups. Station Space is only one project in line with the city's Race and Social Justice Initiative, which was launched in 2004 and committed "to eliminate racial disparities and achieve racial equity in Seattle." Much of the floor above already houses ARTS at King Street Station, a spacious public gallery and studio space dedicated to creative work of Seattle's people of color.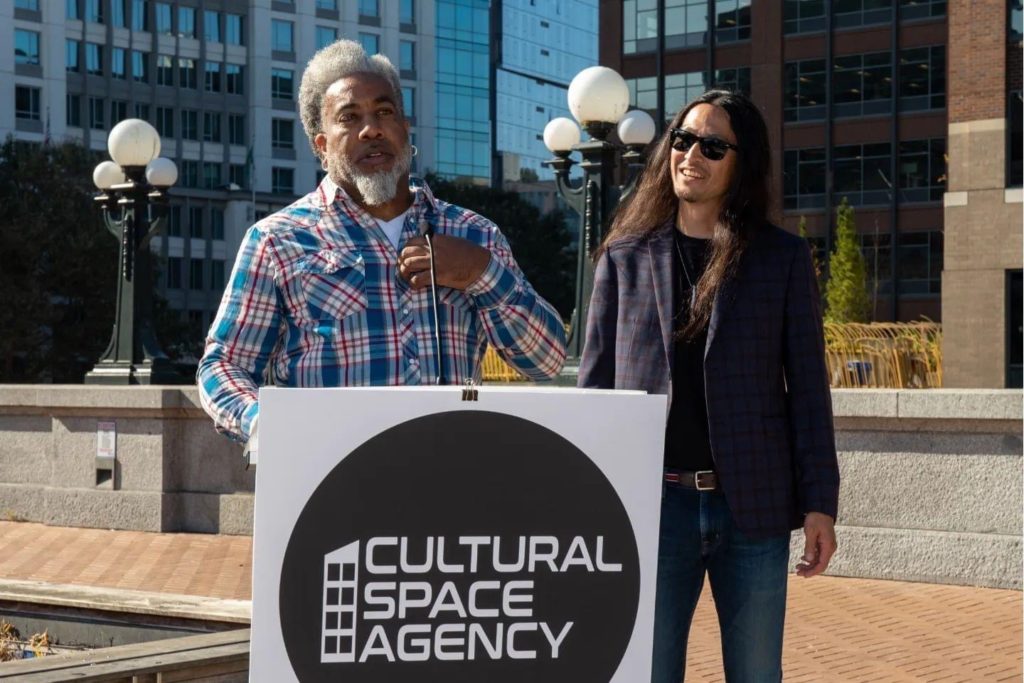 Totem Star is currently working on securing funding to add to the $2.3M already raised. The funds will go primarily towards building Station Space since the City of Seattle will not be charging rent. The new studio will become the main destination for Totem Star members looking to set their musical ideas to tape. The current studio at Youngstown Cultural Arts Center in West Seattle, which opened in 2013, will become their "satellite studio." The new studio space will be ten times bigger than the old one and conveniently located a block from Union Square Station, where downtown Seattle meets SODO. Not only will it be closer to those living in the city, but also accessible via light rail, which is free to those 18 and younger.