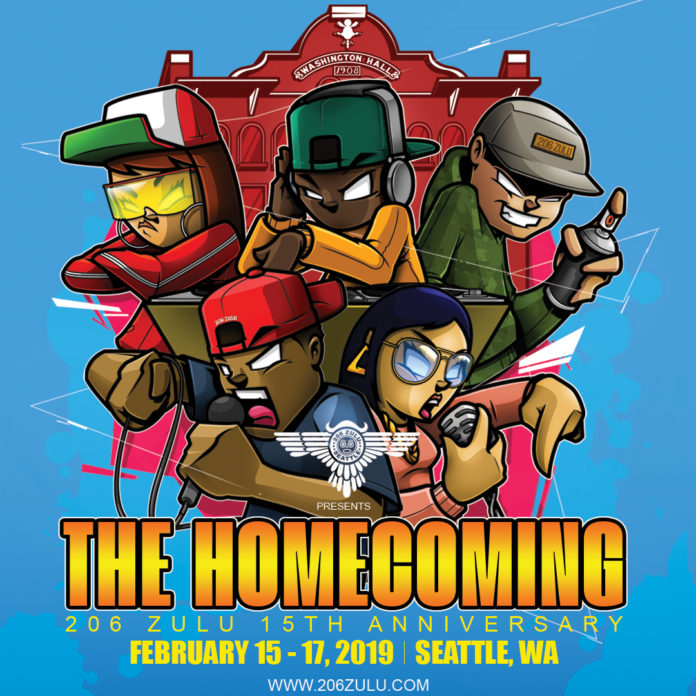 206 Zulu's milestone 15th anniversary "The Homecoming" is coming February 15-17th with a non-stop weekend of performances, a series of Meeting of the Minds discussion forums, a Street Styles dance competition for $2,000, a FREE community dinner and much more that is attracting Hip Hop heads from all around the country.
Just a couple names of special guests to attend include DJ QBert, Egyptian Lover, Popmaster Fabel, Asia One, Cros1, Alien Ness and many more!

Click here for more information!

Sponsored by Seattle Department of Neighborhoods and Thud Rumble.